One of the most memorable games of the last decade is undoubtedly The Last of Us, originally released on PS3 in 2013, then remastered for the PS4 in 2014. Sony seems determined to put the license forward as much as possible. The first part of the adventures of Joel and Ellie is therefore entitled to a complete remake, specifically for the PS5, which arrives this September 2, 2022. There is also a version in development for the PC, although it is not yet entitled. on a release date. You will certainly have to wait 6 months to a year, or even more, to play it on this medium.
The Last of Us for Dummies
The story of The Last of Us is set 20 years after a global pandemic caused by a parasitic fungus. Its spores drive infected people berserk and contagious, resulting in the notorious zombies we're used to, but more like the 28 Days After version. These zombies evolve and become more fearsome over the years, as the survivors take refuge in quarantine zones.
Joel and Ellie form an unlikely duo, with a disillusioned fifty-year-old/sixty-year-old on one side, and a still naive 14-year-old teenager, who is discovering this ravaged world. Far from being like father and daughter at the start, they are forced to team up following different adventures, and they will have to cooperate in this brutal world, where the slightest mistake can be fatal or worse. The game mixes phases of exploration, dialogues, and above all clashes that mix infiltration and desperate fights, where the slightest bite is a death sentence. It is therefore necessary to combine all the facets of the game, whether it is recovery, crafting, stealth, and the use of weapons in order to eliminate often many more enemies.
The remake on PS5 intends to keep all of these elements, and what made the charm of the original version, while offering much improved graphics and some additional features. As seen in the trailer, the characters' faces are more detailed and expressive than ever. The sets are also richer and more spectacular than before.
You will be able to discover our test of this new version of the game in a few days, with the list of new features.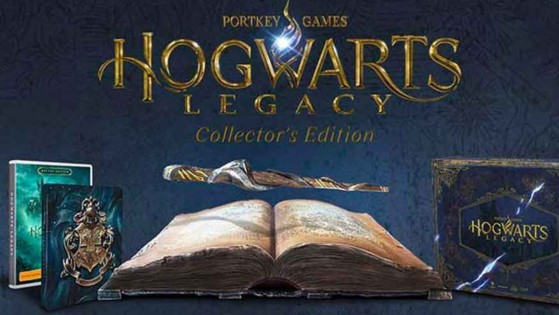 The Collector's Edition of Hogwarts Legacy Hogwarts Legacy has just been officially revealed via an unboxing video. Here's when the pre-order will open, what's in this ultimate fan box, and how much it will cost.