As Son Gohan, you're going to have a lot of Dragon Ball Z Kakarot side stories to fill in. This new mission will serve to lend a hand to the local population, tyrannised by Freezer and his henchmen. Let's see what that little Namek resident with the destroyed house wants from us.
Victimized namekian
Start by first putting his aggressors out of action: you should only make a bite of them, Frieza's troops are just small fry for Son Gohan. After talking to him a little bit, you'll realize that he's hungry: the goal is to find him 4 fruits.
The 4 Namek fruits
Two of them are on the main island while the other two are on a small piece of land, a little apart. Climb the hill right next to the house, the first fruit is there between two trees. Then head northeast to get the second one, also there between two trees.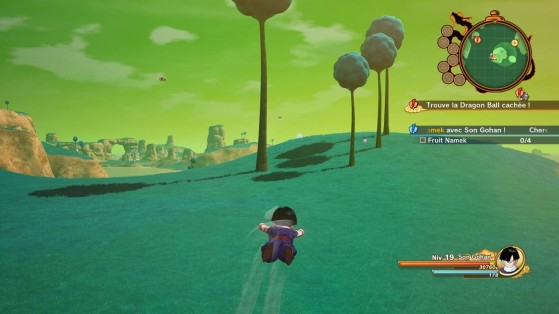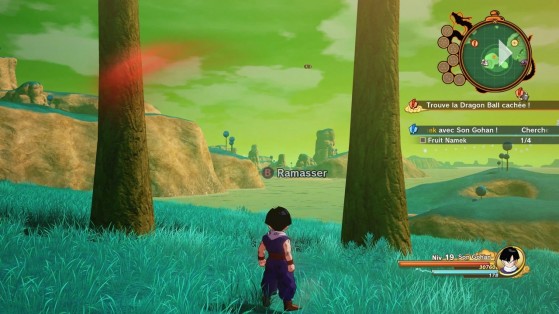 For the other two fruits, head for the small island to the southeast of the quest area. The two items are very close to each other, so you can't miss them, frankly.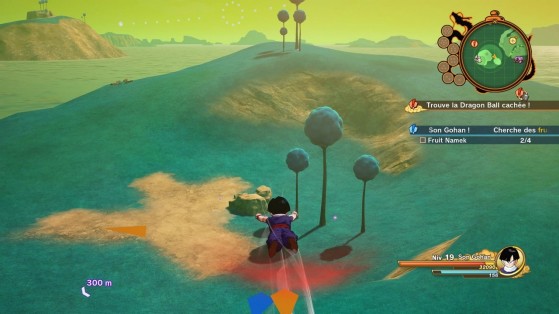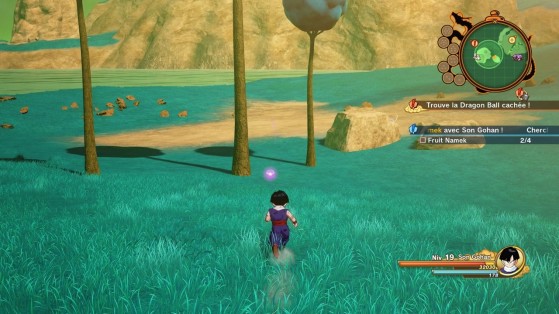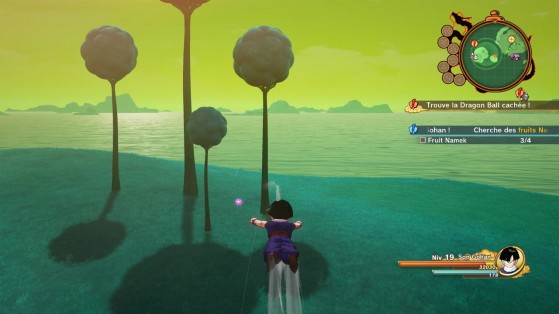 Once you have picked up everything, you will be asked to go back to Bulma, which will conclude the secondary story. You won't win any soul emblems by finishing it.
Rewards
| Rewards | Quantity |
| --- | --- |
| EXP | 7903 |
| D Medal | 1 |
| Master Korin Plush | 1 |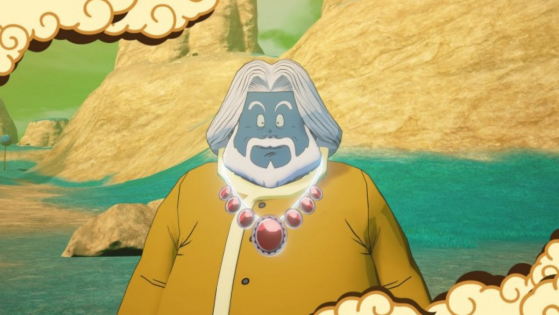 Find the location of the Maristone that tourists are looking for in this new sub story of DBZ Kakarot.