This Dragon Ball Z Kakarot sub story is available at Kami's Lookout area in the end game, after the fight against Kid Buu. Piccolo will share with Dende his desire to once again challenge Son Goku in single combat. In order to activate this side quest, Son Goku and Son Gohan must not be in your team.
Piccolo vs. Son Goku
The process will be fairly straightforward. You will have to go as Piccolo to Son Goku's house to find Gohan who will tell you that his father is not far from here. A new sub story marker in the form of a star will show up on your radar. Piccolo's rival is on a mountain a few meters from here. All you have to do is talk to him to challenge him, and then you'll have to face a level 50 Goku who won't turn into a Super Saiyan for the whole fight.
A rather classic side-quest that will end quickly with some interesting rewards.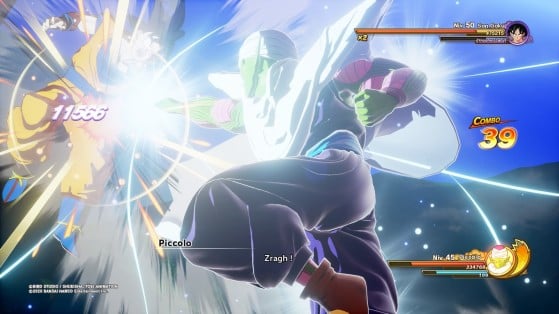 | Reward | Quantity |
| --- | --- |
| EXP | 165254 |
| D Medal | 1 |
| Ultra Power Protein | 1 |