To celebrate the additon of Wukong to Wild Rift, Riot Games are giving players the chance to acquire the champion for free through Wukong's Challenge.
To earn the champion, simply complete all tasks before January 1.
Mission

Task

Reward

Fight Me!

Deal 50,000 damage to enemy champions

150 Blue Motes

Discipline and Patience

Win 3 games
OR
Play 3 games with at least one Ionian champion on your team

2x XP Boosts

Monkey See, Monkey Do

Get 30 takedowns
OR
Perform 25 knockups on enemy champions

150 Blue Motes

Stop and Think

Kill 6 elemental drakes as a team
OR
Play 2 games as a fighter champion

150 Blue Motes

Master and Student

Play 5 games
OR
Win a game with Master Yi on your team

50 Poro Coins

Seeing Double

Play 5 games
OR
Win a game with a Vastayan champion (Nami, Ahri, or Wukong) on your team

150 Blue Motes

A Difficult Lesson

Place or destroy 25 wards

Wukong
For the second mission, Ionian champions include:
Akali

Ahri

Jhin

Yasuo

Lee Sin

Master Yi

Varus

Zed
How to unlock Wukong in League of Legends: Wild Rift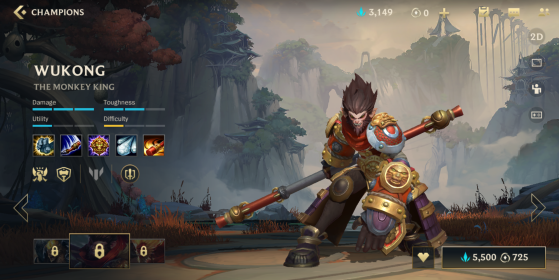 Players who do not want to complete the event or who prefer to incorporate Wukong into their roster immediately can purchase him in the store. 
He currently costs 5,500 Blue Motes, or 725 Wild Cores (the paid currency).
Players can also pick up a Release Set bundle, which includes the champion plus both the Volcanic and General skins. This will set you back 1,612 Wild Cores (roughly $15).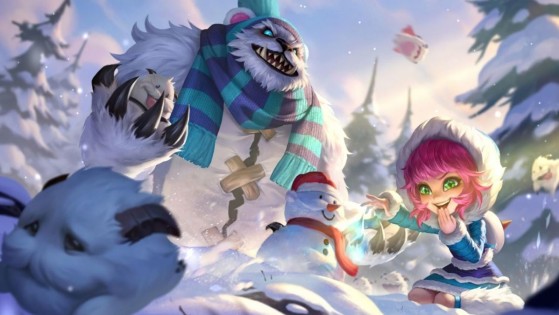 After just a week of open beta Wild Rift has already breached the $10 million mark.
Original content by Bruno "GalleGutsito" Oubiña.