League Play is a dedicated playlist in Call of Duty: Black Ops Cold War that enables players to play matches complete with the competitive rules used in professional matches. 
Designed to place players of similar skill in the same matches, League Play provides a competitive twist on Call of Duty.
But how does it work?
Skill Divisions
Depending on your performance in five placement matches, you will be placed in one of five skill divisions.
It is possible to move up Skill Divisions in relation to how other League Play players are performing.
A complete breakdown of Skill Divisions can be found below.
Competitor: 50% of players

Advanced: Top 20% -16% of players

Expert: TOP 15% - 11% of players

Elite: Top 10% - 3% of players

Master: Top 2% of players
Ranks
Once placed in a Skill Division and a ladder alongside 49 other players of a similar level, there are a total of 30 ranks that can be reached by earning Gems. 
Gems can be earned by placing well within the ladder. At the end of an event, your placement within the ladder will determine how many Gems are earned. The more Gems earned, you can permanently change your Rank icon from Bronze to Silver, Silver Gold, or Gold. If you manage to place first in your ladder six times, your icon will be upgraded to Diamond.
Top 25 - 2 Gems

Top 10 - 3 Gems

Top 5 - 4 Gems

1st - 5 Gems
Maps and Modes
The game modes and maps are the same as the ones used in the Call of Duty League, meaning players will be required to play Control, Search & Destroy, and Hardpoint on the following maps:
Checkmate

Miami

Crossroads

Garrison

Moscow

Raid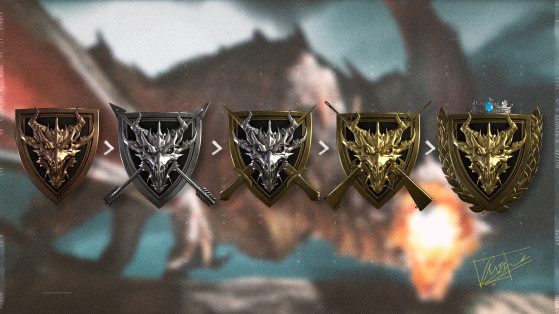 Class restrictions
Weapons
Machine guns

Tactical rifles

Shotguns

Launchers

Special
Attachments
SWAT 5mw Laser Sight

Ember Sighting Point

Dual Wield
Scorestreaks
Combat Bow

Spy Plane

Counter Spy Plane

Care Package

Sentry Turret

Air Patrol

H.A.R.P
Gear
C4

Tomahawk

Stimshot

Decoy

Proximity Mine

Field Mic

Gas Mine
Perks
Paranoia

Forward Intel

Tracker
Wildcards
How Is Rank Determined
It is currently unclear as to how the ranks and skill division placements are calculated. 
Some players believe that it is down to their individual performance within a match while others suggest that it is based on whether you secure a specific number of wins.
With it being a complex system to understand, many players have expressed their frustrations and disappointment as to why it's taken 3 months for Treyarch to develop a playlist that is a re-hash of Black Ops 4's disappointing attempt at a League Play system.
We shall see how it develops in the next few months.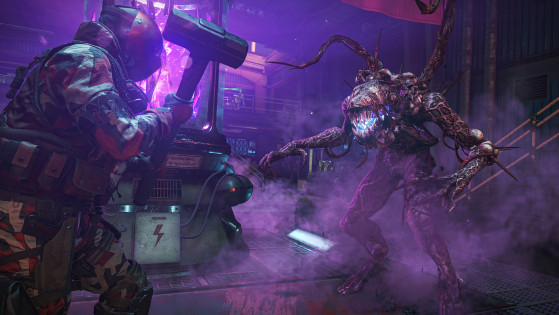 Just days after update 1.11 went live, Treyarch has released another update for Black Ops Cold War. Find everything you need to know below.