The Duke seems to care a little about your journey, but business is business and he's not going to go bankrupt for you!
The Romanian leu is the main currency of Romania, and the main currency of the game. You'll need to have enough lei (plural of leu) to support yourself in Resident Evil Village.
How to earn lei quickly in Resident Evil Village
Search everywhere
The first step, which seems to be the most logical, is to explore the world around you. All areas are full of resources and lei, so take the time to visit a whole room to make sure you don't miss anything. Smash pots, windows, birdcages in the trees or shoot the shiny stones embedded in the walls to collect as many resources as possible. You will always have resources to sell to the Duke.
To make sure you've searched a whole area, look at your map. The blue areas are the ones that are completely searched, while the red ones are not emptied of resources.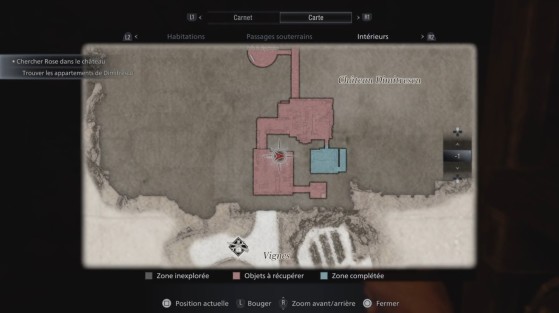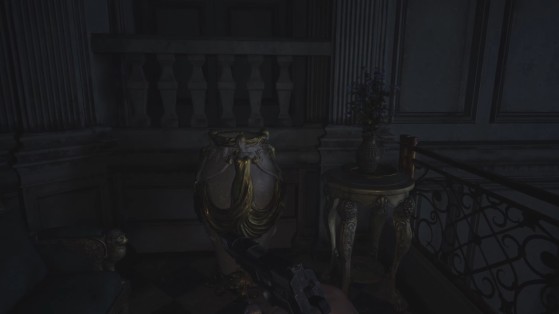 Gems
Gems can bring you a good amount of lei if you sell them. In the Dimitrescu house, gems will shine on the walls, ceilings and paintings: pull on them to extract the gem.
The same goes for other places: the statue of the Virgin in the center of the village also hides a precious stone on her right eye. Shoot her in the eye and the gem is yours.
Don't keep the gems, as their only purpose is to be sold.
Items that are marked as being combinable with another item should not be sold. Prioritize valuable or high value items that have no use, like Crystal Skulls or other items.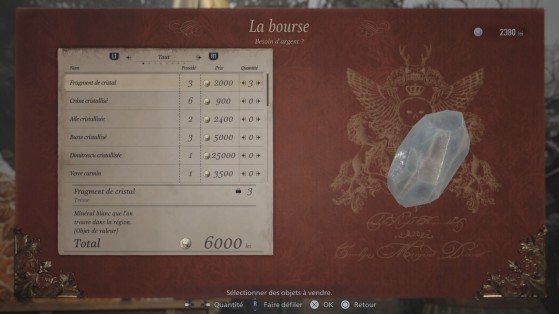 Don't spend your money too quickly on weapons
Don't waste your lei upgrading your first pistol or shotgun, because the weapons you'll find later are more powerful than the maxed out pistol or shotgun. Wait until you get to the second mansion to start upgrading your gear.
Don't waste too much time and money buying accessories, as sometimes just upgrading the weapon will be better.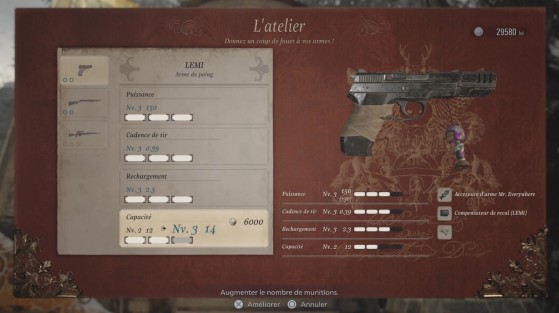 As usual in Resident Evil games, bullets are precious. Shoot your enemies in the head when you can to avoid wasting bullets. Each enemy will bring you useful resources to make ammunition, deadly accessories or healing items. They can also drop valuable items like Crystal Skulls.
Be sure to kill every monster you encounter and to the areas diligently.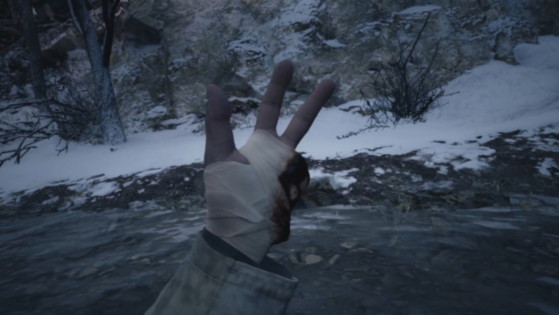 The newest offering in survival horror from Capcom is here. We've put together a guide to help you get started in Resident Evil Village