In order to complete the Hall of Four and get out of Castle Dimitrescu, you will have to solve a few riddles. In this guide we will explain how to get out of the Hall of Pleasure, while keeping the Mask of Pleasure in your pocket.
How to get out of the Hall of Pleasure
Take the Mask of Pleasure from the statu then go through the fireplace on the right. The fight against Dimitrescu's daughter will be triggered. Remove the cabinet against the wall, then throw a pipe bomb at the breach in order to beat the mini boss.
Once the fight is over, collect the deer skull attached to the wall, then examine it. Turn it over to unscrew it from its base. Go back to the statue in the Hall of Pleasure and insert the skull you just obtained. You can leave the room.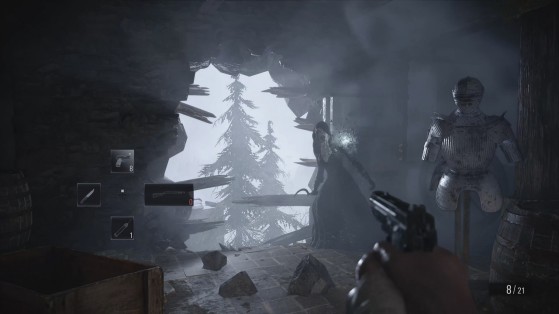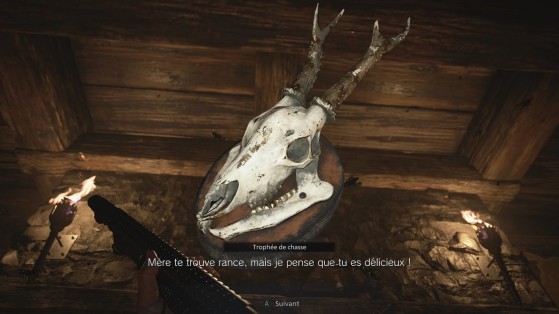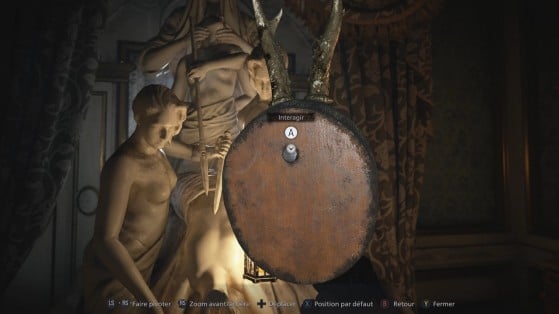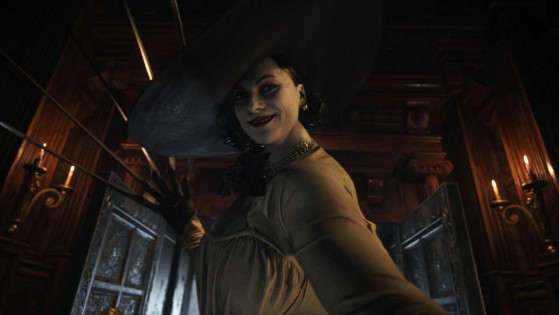 Lady Dimitrescu – a vampire – is the first boss you'll need to defeat in Resident Evil Village. Here's our guide on exactly how you can do that.