Resident Evil RE:Verse is a free multiplayer experience that was initially included in the latest entry in the franchise, Village. However, as we told you last April, the title was delayed before the release of the single player game.
Today, Capcom announced that RE:Verse has been postponed once again. This time, without a clear release date. The company only said that this is now expected for next year.
For those who don't know about Re:Verse, it features matches up to six players in which each other competes to get the best score. In order to achieve that, they play as some of the well-known human characters from the saga (Leon S. Kennedy, Claire Redfield, Ada Wong, etc.) and they need to defeat zombies and other creatures present in the different levels.
Nonetheless, the most interesting part comes when you die. Instead of losing the match, you'll become a famous creature from the saga, such as Nemesis or Mr. X, and you can beat the other players for more points.
Unfortunately, we will have to wait longer than expected to put our hands in this experiment. Plus, it's worth mentioning that Resident Evil RE:Verse continues to be free for all of those who have purchased Village.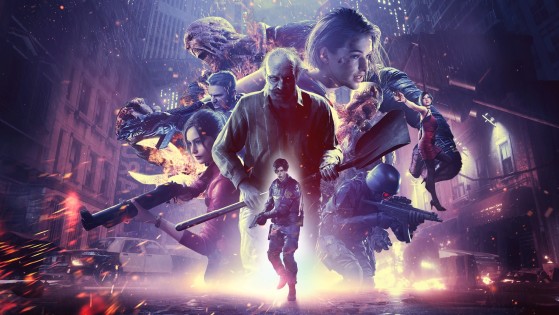 Resident Evil Re:Verse has been delayed until next summer
The new Resident Evil online experience, included for free in Village, doesn't have a confirmed release date.