It's time to face the first boss in Resident Evil Village – Lady Dimitrescu, the 9' 6" vampire who is now in a fit of rage, since you just killed her daughters. She'll stop at nothing to destroy you – and she's not easy to beat. Read on for our tips on how to defeat her.
Preparing for the Fight
We recommend exploring the castle thoroughly and collecting as many valuables as you can to exchange with the Duke. You'll need to shoot a lot of rounds in to Lady Dimtrescu, so make sure you've upgraded your weapons.
Make sure you're fully prepared as you won't be able to make up for it once you've started the fight.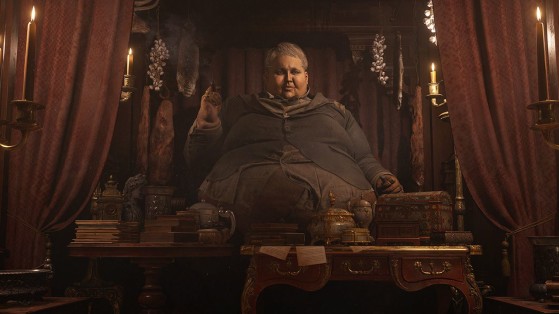 Fighting Lady Dimitrescu
Dimitrescu will morph into a monster, but you'll be able to see her human form sticking out of it – aim for her head. It's important to keep as much distance between yourself and her, though the arena is quite narrow, you should manage.
You'll be forced to climb to the top of the tower, meaning the arena just got smaller – you'll be able to get extra ammo in the crates dotted around the room here. Using a sniper rifle at this point should allow you to quickly dispatch her.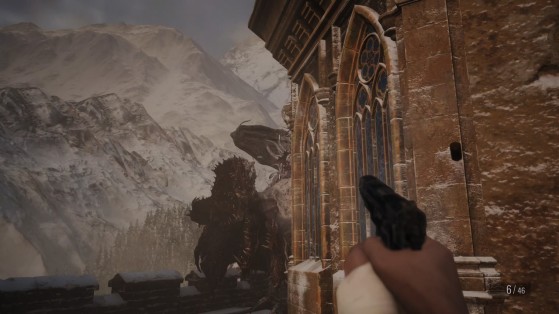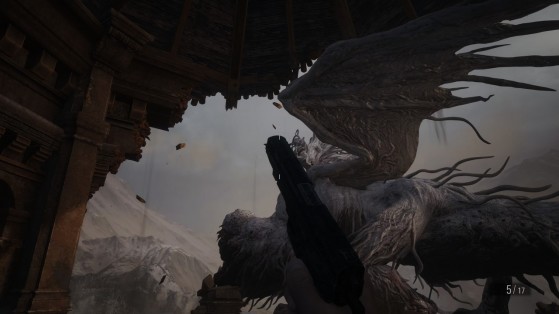 Death of Lady Dimitrescu
Once the boss is defeated, do not forget to recover the treasure among the ashes, you will get a very good price from the Duke. To continue your adventure, all you have to do is take the strange jar placed in front of you, and flee this cursed place.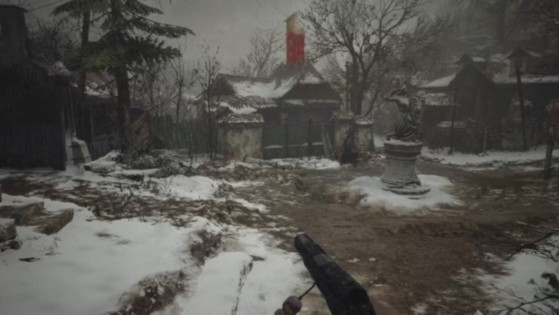 After your little adventure in Castle Dimitrescu in Resident Evil Village, you will have to find the house with the red chimney. However, it seems unreachable, so here's a guide on how to access this house.