Thanks to Raven Software and its almost constant updates maintaining a stable balance of weapons, Warzone players have been using a variety of weapons when it comes to close-quarters combat.
With many submachine guns capable of shredding through opposition in just a handful of seconds, the AK-74u has slowly crept into the meta despite often being overlooked in favor of other weapons.
Here are the best attachments to equip
AK74u Warzone Best Attachments
GRU Suppressor (Muzzle)

8.4" Rifled (Barrel)

KGB Skeletal Stock (Stock)

VDV 50 Rnd Fast Mag (Ammunition)

Spetsnaz Grip (Underbarrel)
While other barrels do provide a slight improvement in damage range, the decrease in mobility will make it easier for an opponent to outmaneuver your position in a gunfight. This is why we have selected the rifled barrel to maintain high mobility.
The rest of this build often features on other Black Ops SMGs, providing even further increases in mobility, improvements in recoil, and a huge magazine to minimize the need to reload after every single engagement.
Is It Good?
Compared to other quick-firing SMGs, the AK-74u slots nicely into the close-range meta. The fast rate of fire combined with the improvements of the attachment combination above enables players to down and eliminate players with ease.
We recommend using it as a secondary weapon alongside a powerful assault rifle or sniper that excels in long-distance duels.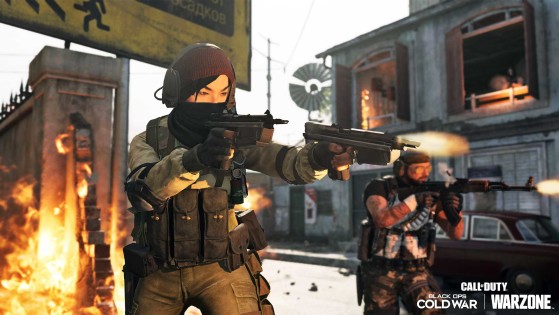 The AMP63 pistol is the latest secondary weapon to arrive in Warzone. Find out which are the best attachments to use on the pistol in our handy guide!