The Owen submachine gun is not the most meta for this season 4 of Warzone, but it still deserves a little light with a class that will correct its faults a little bit.
In this guide, you will be able to find a weapon configuration that will allow you to sublimate this submachine gun which is not at the best of its popularity.
Accessories to equip on the Owen (VG) in Warzone
Muzzle — Recoil Booster

Canon — Gawain 188 mm Cover

Bezel — Slate Deflector

Stock — Stock Removed

Gun Accessory — M1941 Handguard

Magazine — 72 round 7.62mm magazines

Ammunition Type — Extended

Rear Handle — Tape Handle

Asset — Acrobatic

Advantage 2 — Fast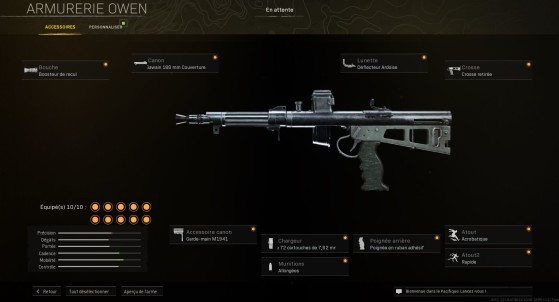 Despite all the goodwill in the world, it is still complicated to make a big change on this submachine gun. Here, we can greatly improve the mobility of the weapon as well as its rate of fire, but it will be difficult to reproduce the same things with control and range. In order to correct the mobility and the rate of fire of the weapon, the accuracy will drop a little, but this change will not be significant.
However, these accessories are still the ones that have brought the most victory to players on Caldera, so they are optimized for this weapon. In addition, nothing prevents you from taking this class as an example and then modifying it in your guide so that it can be a little closer to your habits and your gameplay.
Best assets for Warzone with the Owen
For such a class, we recommend the following assets:
Advantage 1 : No race: Doubles the duration of the tactical sprint. Increases speed for crouching by 30%.
Perk 2 : Overkill: Carry two primary weapons

Benefit 3 : Boosted: You change weapons more quickly and you take less time to reload rocket launchers.

These strengths may change; indeed it is not an obligation to play with those. You need to be comfortable with the perks you equip, so take this selection as an example and figure out which ones you need based on your playstyle.
Secondary weapon and tactical and deadly equipment
As a secondary weapon, this time we will favor a sniper rifle like the HDR or the Kar98K to engage in combat at medium and long distance. Obviously, make sure that it has a range as well as an increased precision. Finally, we will choose the Semtex in lethal equipment, then the Cardiac sensor in Tactical equipment.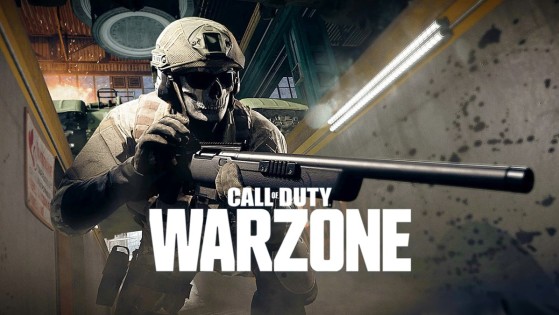 Here is excellent news that we are all paying attention to, especially console players! An essential feature will finally make its arrival in the next Battle Royale from the Infinity Ward studio, we are obviously talking about Call of Duty Warzone 2.