The Vargo 52 assault rifle may deserve a little class so that it can be sublimated. That's why in this Warzone guide, we offer you a configuration that will allow this assault rifle to shine a little more on the battlefield.
The accessories to equip on the Vargo 52 (BOCW) in Warzone
Mouth — GRU Silencer

Gun—Expeditionary Force 18.6"

Scope — Axial Arms x3

Gun Accessory — Spetsnaz Grip

Magazine — 60 Round Spetsnaz Magazine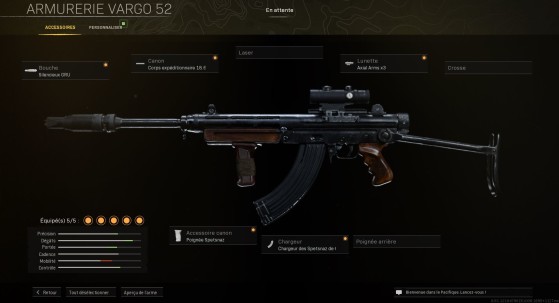 Unfortunately, it is impossible to have a happy medium with this weapon. While it is possible to improve its accuracy as well as the damage inflicted by the bullets, the mobility will take a big hit. It will therefore be much more interesting to use this weapon at short or medium distance even if its range and control are improved with this class.
The best assets for Warzone with the Vargo 52
For such a class, we recommend the following assets:
Advantage 1 : No race: Doubles the duration of the tactical sprint. Increases speed for crouching by 30%.
Perk 2 : Overkill: Carry two main weapons.

Benefit 3 : Boosted: You change weapons more quickly and you take less time to reload rocket launchers.

Note that these assets are not mandatory. Indeed, this list is an example, but it is up to you to equip the assets that seem to you to be much more optimized for your gameplay.
Secondary weapon and tactical and deadly equipment
In secondary weapons, this time we will favor a sniper rifle like the HDR or the Kar98K to engage in combat at medium and long distance. Obviously, make sure that it has a range as well as an increased precision. Finally, we will choose the Semtex in lethal equipment, then the Cardiac sensor in Tactical equipment.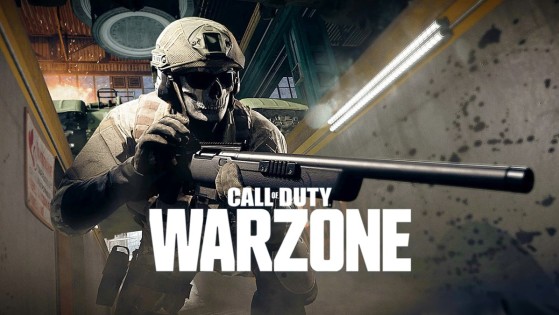 Here is excellent news that we are all paying attention to, especially console players! An essential feature will finally make its arrival in the next Battle Royale from the Infinity Ward studio, we are obviously talking about Call of Duty Warzone 2.