Season 4 of Warzone is finally here after several weeks of teasers, leaks, and speculation surrounding how Activision and Raven Software could possibly surpass the immense success of Season 3.
The new season of post-launch content is full of brand-new content for players to get stuck into. At launch, there will be three new additions to the weapon arsenal, a new Battle Pass, new points of interest in Verdansk, and so much more.
One of the new additions is the ultra-rare Iridescent Operator Skin for Jackal, one of the new Operators arriving as part of Season 4's launch.
Find out how to unlock this skin in this guide.
Warzone Season 4 Start Date
Season 4 begins on June 16th at 9PM PT. Prior to the launch, an update will roll out containing all of the new content arriving at launch.
Jackal Warzone Operator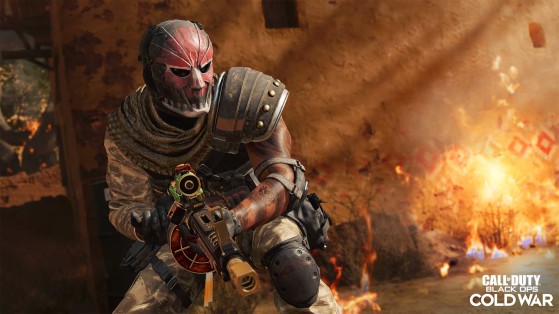 Jackal is the latest villain to appear in the ongoing conflict between Adler and Stitch.
In Season 4 teaser trailers, Jackal was referred to as the "man in Africa," and has been recruited by Perseus in order to assist Stitch in the execution of his plan.
The masked character manages to send the satellites crashing down onto Verdansk to benefit Stitch and the next steps of whatever he has up his sleeve.
How To Unlock Jackal Operator
Jackal is available to unlock at Tier 0 of the Season 4 Battle Pass, meaning the only requirement to unlock the Operator is to purchase the Battle Pass from the in-game store.
There are two versions of the Battle Pass that can be bought. It can be bought for 1000 COD Points or 2400 COD Points. The more expensive version comes with 20 Tier Skips, which is ideal to get a head start on the opposition.
How To Unlock The Iridescent Operator Skin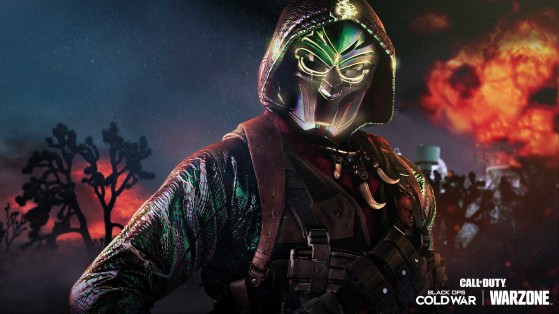 The process of unlocking this incredible Operator skin is surprisingly simple.
While there are no in-game challenges or Operator Missions to complete, it will take players plenty of time or a lot of COD Points in order to get their hands on the iridescent skin.
The skin is one of the rewards that can be earned once Tier 100 of the Season 4 Battle Pass is reached.
Players can either worth their way through the tiers over the course of the season but for those with little opportunities to play and plenty of COD Points, there is a much faster way to get the skin.
Simply purchase all 100 Tiers of the Battle Pass. It certainly isn't the cheapest method but it is definitely the fastest.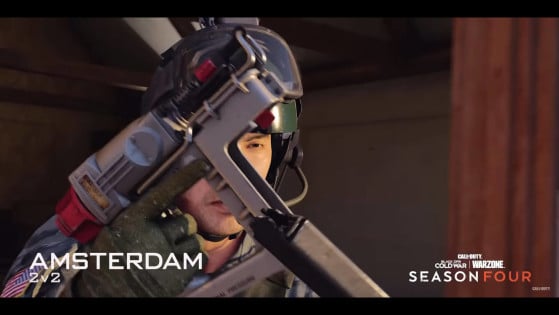 The Nail Gun is coming to Warzone as part of Season 4, providing an alternative to the usual weapons dominating the meta. Find out how to unlock this unusual weapon in this article.