Whether it's to open safes or even doors, Stray will ask you to solve small puzzles to find the codes that lock these different doors. In this guide, you are given the complete list of chest codes so that you can continue your adventure.
The room — Digicode: exit code
You have just met B-12 and he must leave the scientist's room to finally begin your adventure. However, a digicode blocks your access and you will have to find the code to exit. By turning on the light, then shining the light on a part of the whiteboard, you will be able to see a code; your exit door.
Digicode code: 3748
Reward: none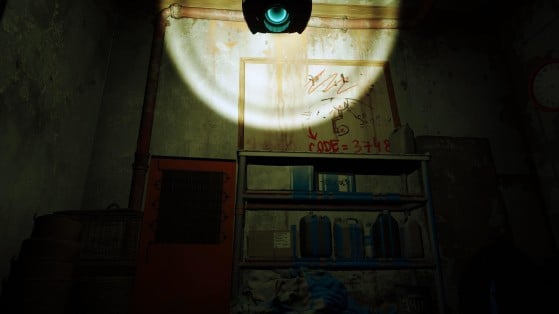 The Slums — Mysterious Code: The Vault Code
Right next to Morusque, you can find a safe where a small note has been stuck on it. The note is in binary language and you are asked to find a geek to decipher the message. After a little investigation, you will understand that you will have to give the message to Elliot, so that he can decipher it for you.
When he goes to decipher the message, he will tell you to go to the Dufer Bar, located in the central alley of the slums. In the bar, you will have to interact with the frame hanging on the left wall just above the bar. A code will therefore be revealed.
Safe code: 1283

Chest Reward: Score (8)


→ The list of all partitions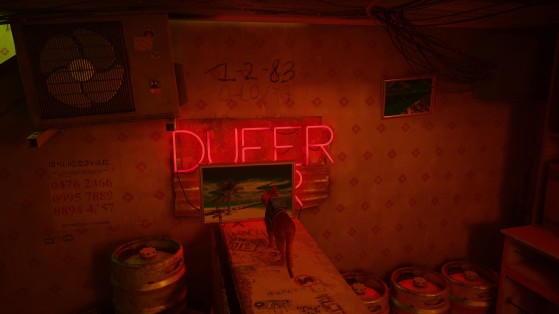 The slums (2) — Digicode: Time is the key
You have finally managed to change Seasmus's mind and you are about to enter his father's secret room. Except that a digicode is once again blocking your way. By reading the little note left by Seasmus' father, the latter gives you a hint "time is the key". Observing the apartment, you will notice 4 clocks hanging at the top of the sofa. Indeed, by looking at the time of each of them, you will be able to find the code.
Digicode code: 2511
Reward: none
Downtown — edoC: the safe code
Once you have arrived in the city center, in a small shop which will be on your right, you will be able to find another safe locked by a code. On the back of the shelf, you will be able to notice a note, giving a code, but the latter happens to be written upside down! So, you just have to enter the code, but starting from the right.
Vault code: 8542
Chest Reward: Badge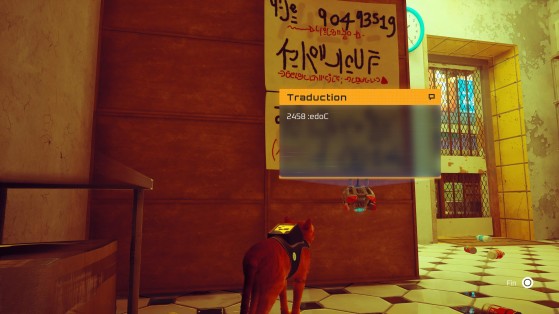 For the moment, we have not encountered any other chest, we will not fail to complete this guide if other codes were to be discovered.
Are you looking for Clementine's, Doc's and Zbaltazar's notebooks? In this Stray guide, you are shown the position of each of the notebooks so that you can continue your adventure with Momo.