If you want to finish a game 100%, you will have to go through the platinum of it. Achievements, otherwise known as trophies, are small missions that developers have set up to test players. The challenges can be more or less complicated, some require hours of play, others to simply play and some require you to rack your brains a bit.
This is somewhat the case with Stray's Scratch trophy, because if you completely miss the object that allows you to complete the achievement, you will never be able to obtain the trophy; unless you start the chapter again. In order to help you, you will be able to find all the information allowing you to achieve this success.
How to scratch in the club?
The trophy statement is quite simple to understand; you will have to go to the club to scratch with the two DJs positioned on the stage. First off, if you haven't met Clementine and Blazer yet, you won't be able to join the club, only after they meet can you swing on the dance floor.
However, if you are already in the club, you may notice that it is impossible to play with the vinyl when you get on the decks; and that's completely normal, because there is no vinyl! We'll explain it to you right away.
Success isn't terribly difficult to achieve, but the club's relatively gloomy light might just be a factor that doesn't help the players. In the club room, you will be able to find a vinyl on one of the club tables in the back, to the left of the DJs when they are in front of you. Going up on the table, you just have to grab it and put it on the DJ's turntable on the left.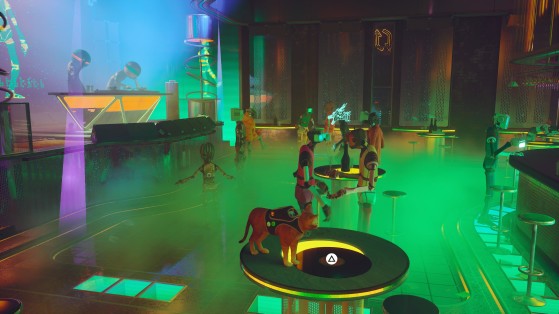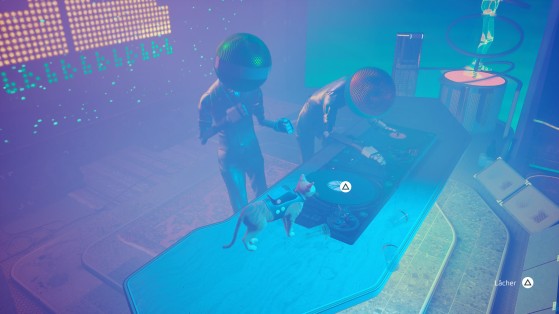 Once the vinyl is in place, you can scrape it to scratch. This action has no consequences other than completing the Scratch achievement.
What if I have already passed this chapter?
Have you already joined Clementine in the VIP room and are you in the next chapter? Do not panic, you can very well redo the chapter of the city center later. Your progress will not be saved, so you arrive at the very beginning of the chapter, either by the metro entrance after your journey through the sewers with Momo.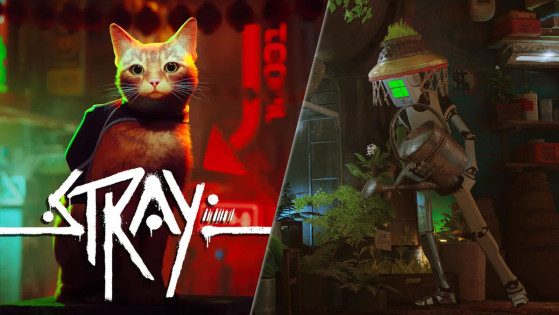 At the very top of the Anthill is a robot that collects plants. She will ask you to find a red, purple and yellow flower for her. In this Stray guide, you are given the location of each of the flowers.