Have you met the florist at La Fourmilière and are you wondering where the yellow, red and purple flowers she is asking for are? In this guide, you are given the position of all the flowers so that you can complete this Stray quest easily.
Where is the red flower?
You can find the red flower on the trash pile at the very bottom of the Anthill, next to the waterfall. You can reach this place by taking the bucket located right next to the two robots playing mahjong on the first floor. The flower can be collected from the tree not far from two other robots.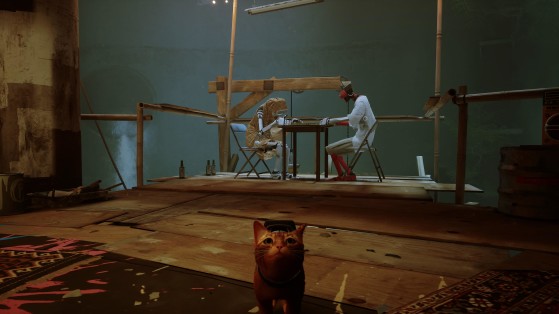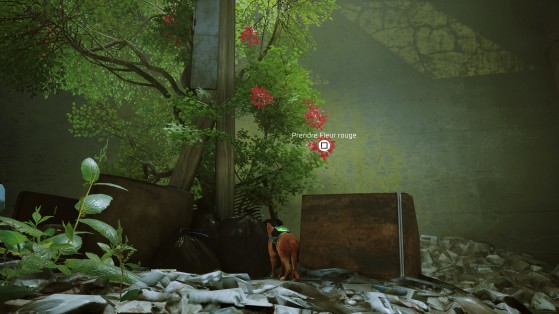 To go up in the Anthill, you just have to climb on the beams just after the bucket which is now on the ground. You will manage quite easily to join the infrastructure with the other robots.
Where is the purple flower?
Still on the first floor, just to the right of the two robots playing mahjong, you can climb a branch with purple flowers. Going to the end of the branch, you can find the coveted flower quite easily.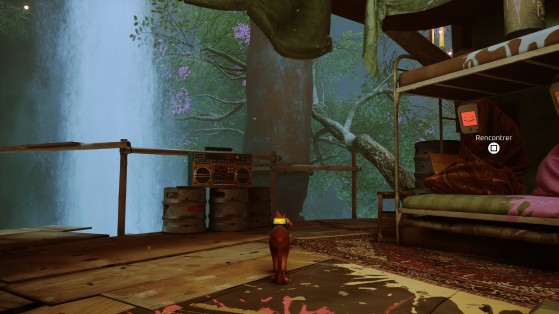 Where is the yellow flower?
On the second floor, where Zbaltazar is, you can find the yellow flower to the far right of the ramen stand. Right next to the sofa and the yellow container, you can take a pipe allowing you to reach the branches with yellow flowers.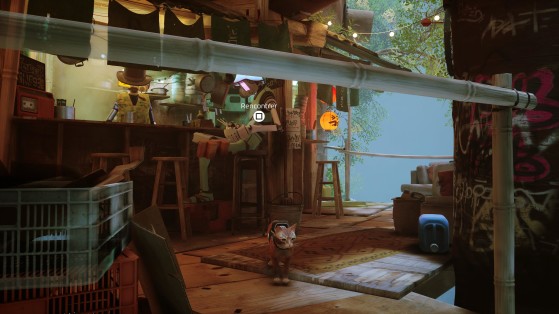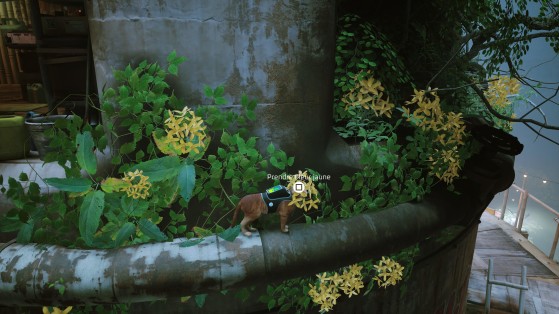 What is the reward for giving all the flowers?
The florist robot will reward you with a badge. This quest may seem pointless at first, but happens to be very important if you want to platinum Stray. Indeed, one of the trophies will ask you to collect all the badges in the game.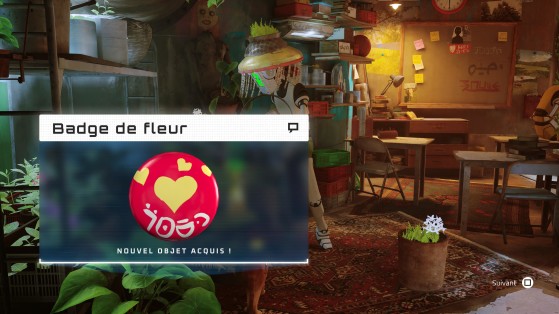 I have finished the Anthill part, what can I do to complete this quest?
Don't panic, Stray is a game that is divided into chapters; therefore you can return to the part of the Anthill to recover the various collectables that you have missed by simply returning to the menus. On the other hand, you will have to start from the beginning of the chapter.
However, it is possible to complete this quest quite easily, as you will simply need to speak to Zbaltazar to gain access to the flower shop. Once this quest is complete, complete the chapter until you get to the city center and then return to the menus to return to the chapter you were in before.
Reaching the save icon is important, otherwise your progress will likely not be saved (unless you unlock the achievement by earning this badge).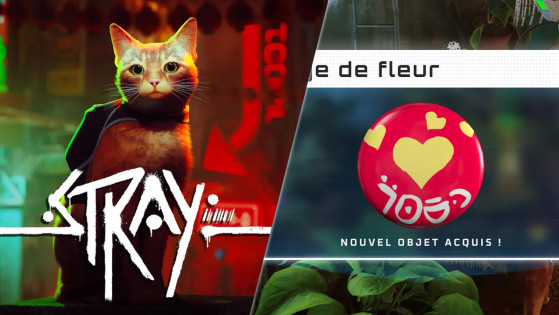 Want to get all of Stray's badges to complete one of the trophies that's essential to platinum Stray? In this guide, we give you all the information you need to find all the badges.