Update — May 15
Blizzard just pushed a quick hotfix to Patch 17.2, addressing the following bugs:
Renounce Darkness will no longer give upgraded Hero Powers.

Nefarian's Battlegrounds Hero Power will now fire correctly on every use. 
Original Article
With Patch 17.2, Blizzard brings a whole bunch of new features to Hearthstone by introducing a new minion as well as three new heroes to Battlegrounds.
However, the feature that retained our attention is something the community has been asking for years already: the possibility to reorder decks. With this new update, it will be now possible.
Battlegrounds
Dire Wolf Alpha has been removed from the minion pool.
[New Minion]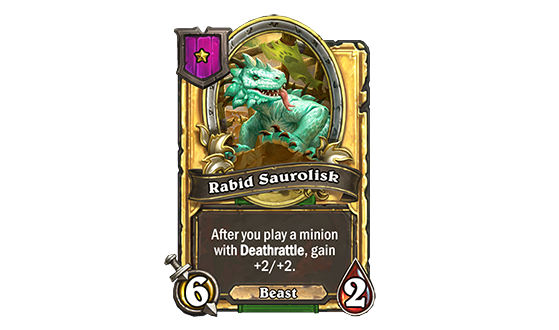 New Heroes
Players with Battlegrounds perks will have immediate access to playtest these three new heroes before they are fully unlocked on May 26.
Lady Vashj
Evolving Electricity [Passive]: After you upgrade Bob's Tavern, replace his minions with ones of a higher Tier.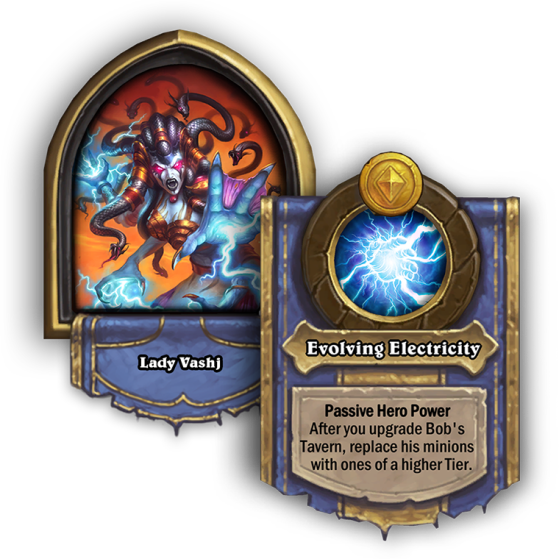 Maiev Shadowsong
Imprison [Cost 1]: Make a minion in Bob's Tavern Dormant. After 2 turns, get it with +1/+1.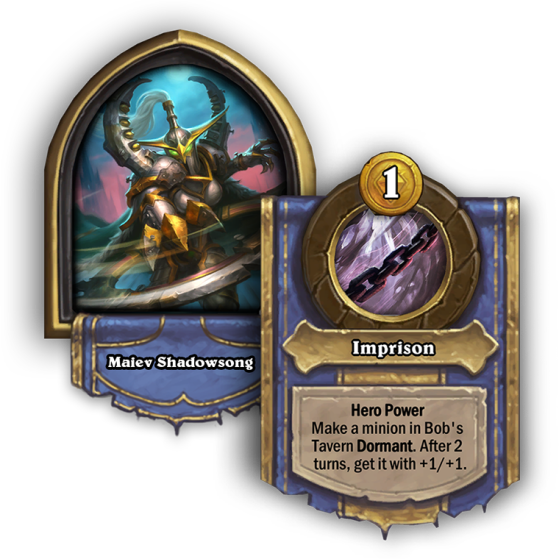 Kael'thas
Verdant Spheres [Passive]: Every third minion you buy gains +2/+2.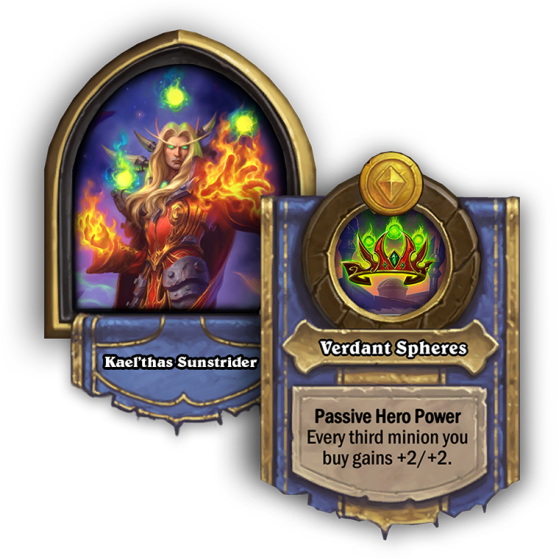 Deck Reordering
You can now reorder your deck lists! While viewing your deck list in the Collection Manager, press and hold a deck button to enter "rearranging" mode. Once you're in rearranging mode, just click and drag on your decks to order them! Deck rearranging will not work until all nine starting heroes (excluding Demon Hunter) are unlocked.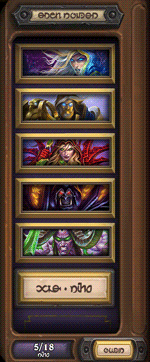 What do you think of these three new heroes? Do you feel they will soon dominate the Battlegrounds? feel free to drop your opinion in the comment section below.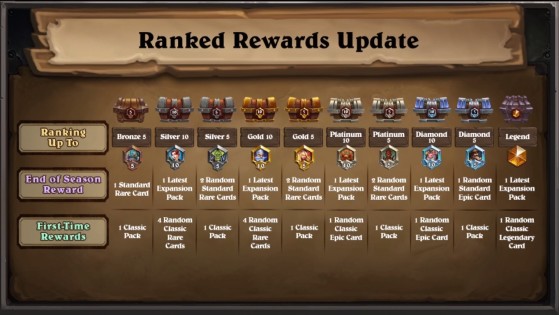 Something promised, something due: with the arrival of the Year of the Phoenix, Blizzard decided to give more rewards at the end of each month. Here is the complete list of what you can obtain thanks to Ranked play.
Original content by Jean-Vincent "Durvil" Cannata.