This year of the Phoenix was an opportunity to see many new features in Hearthstone. Among other things, we have seen the arrival of a Rewards Track, and with it a total overhaul of the progression system.
Another modification was that of the Achievements system, which has had a nice overhaul, and now even allows you to recover experience by completing certain achievements.
Over the past few days on Reddit, Hearthstone designer Dean "Iksar" Ayala has given a lot of information on changes that could appear in play as early as next season.
How many Rewards Track levels will there be for next season?
Iksar revealed that there will be 100 levels instead of the current 50. However, there will be no change to the amount of experience required to complete it, nor to the total rewards. The change is about collecting rewards more often and more simply.
Note, the following information is by no means definitive, and may be subject to change.
What changes will happen to Achievements in Hearthstone?
While the new Achievements system has been generally very well received by players, some concerns persist. The timing of receiving an Achievement, especially in the Battlegrounds game mode, can spoil the outcome of the current fight when you lose in Top 4 or gain Top 1.
Among the questions he answered, we were able to retrieve the following information:
Cosmetics such as Card Backs may be unlocked with certain Achievements.

An improvement in the validation of Achievements is being considered, but is not a priority for the development teams.

Achievements for completing old adventures are planned, and will be validated retroactively if you have already completed them.

In addition, the non-retroactivity of certain Achievements is not normal, and this is a bug that will be fixed.

In many cases, there's a difference between an Achievement being validated by the server and when you see it. Specifically, in Battlegrounds, the fact that the appearance of the Achievement reveals the outcome of the game before you see its conclusion will be fixed soon.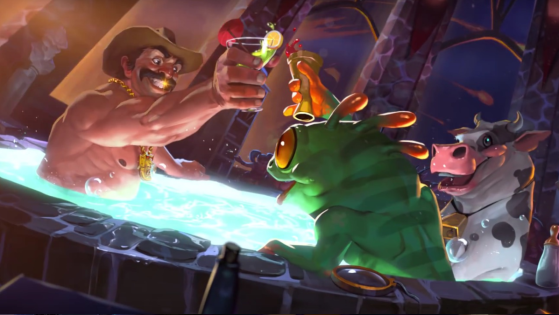 From December 15 to January 18, you can claim 500 Gold and Madness at the Darkmoon Faire packs just by logging into the game. Don't wait too long!