Update — May 24
Following the live stream where they showcased the process of creating the card backs of Hearthstone, Blizzard published the result of hours of works on their Twitter account — and the least we can say is that it's, once again, a beautiful work.
We still don't know when the card back will be implemented into the game but its name, Faerie Dragon, is certainly telling...
Original Article
Use to play in style, the card backs are very numerous in Hearthstone. Between those offered during expansion pre-orders, those given each season, and all the others, your collection can now reach 143 card backs!
If you were wondering how Blizzard is creating cards backs, then you're lucky because they're planning a Card Back Art Livestream between May 18 and 21!
Senior graphic designer Luke Mancini will be drawing while Hadidjah Chamberlin will answer to questions.
1st part: conception
Date and time: Monday, May 18, 2 PM PST
Description: the first ideas and sketches will take shape to give birth to three potential concepts for the new card back. At the end of the broadcast, we will have chosen our preferred version.
2nd part: realization
Date and time: Wednesday, May 20, 2 PM PST

Description: we will put in place the different graphic elements on the back of the card, which we will flesh out with clear colors and lines.
3rd part: final touches
Date and time: Thursday, May 21, 2 PM PST
Description: We will refine our work and bring the final touches to it. At the end of the broadcast, you will discover the final (or almost final) version of the September card back!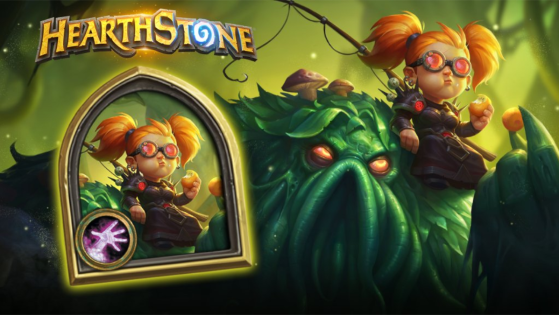 From May 12 to 19, the alternate Warlock heroin Nemsy Necrofizzle is available for free in the Hearthstone shop!