Black Ops Cold War's integration with Warzone is finally here! There has been lots of change with new menus, new weapons, new vehicles, a new mode and many more. In this article, we list all of the new features have been added into the battle royale.
Zombies cosmetic items will not be available to use in Warzone but Treyarch has revealed that it could be coming in a future update.
New Operators
Black Ops Cold War Operators have been available since its launch on November 13th
With the launch of a new season, new Operators Stitch, Bulldozer, and Zenya are now available in Warzone. 
In order to unlock them, purchase them through a bundle or unlock them by levelling up the Battle Pass.
Rebirth Island
Rebirth Island: Resurgence will be a game mode on Warzone that will be exclusively playable on Rebirth Island.
This new game mode for Rebirth Island enables players to respawn back into the action once they have been eliminated. Drop into the map to loot weapons and utilities and get in amongst the action in this condensed battle royale experience. For this particular game mode, the Gulag will be closed, meaning players will have to keep a close eye on the players dropping from the sky.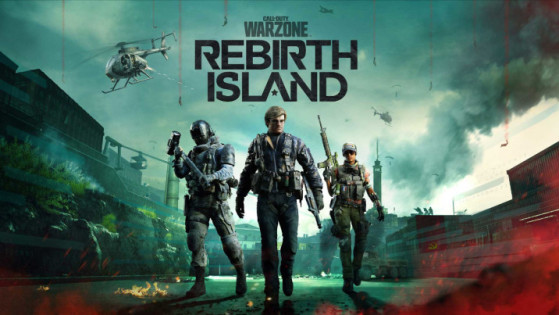 Two new Gulags
On Verdansk
The prison setting has been replaced with a build of Nuketown. Win your 1v1 duel to get back into the action or secure control of the Overtime Flag to win.
On Rebirth Island
Set under the Prison Block, the Rebirth Island Gulag is square in shape and comes with several long hallways ideal for picking off an opponent from range. In the center of the map is a metal detector which pings when players walk through it. Listen out for it if your opponent attempts to make a play.
A New Vehicle - Attack Helicopter
The Attack Helicopter is the latest vehicle to arrive in Warzone. 
Armed with a turret, the Attack Helicopter can be used to eliminate opponents with ease alongside destroying other vehicles attempting to give chase.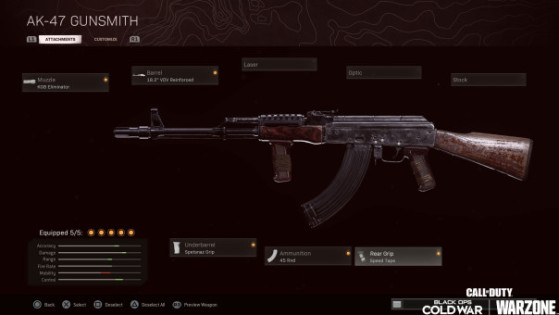 Black Ops Cold War Weapons
All weapons available in Black Ops Cold War are available in Warzone! All attachments unlocked for Black Ops Cold War weapons will be available through the Gunsmith, allowing you to modify the weapons for use in Warzone. Here are the different types of weapons that have been added
Five assault rifles

Five submachine guns

Four tactical rifles

Three light machine guns

Three sniper rifles

Three pistols

Two sniper rifles

Three launchers (including the special launcher)

A melee weapon
A new Store and a Battle Pass
For Season One, there is a new Battle Pass with 100 Tiers of content and many cosmetic bundles available in the in-game store Almost all of these items can be used in Black Ops Cold War and Warzone, including new weapons available for free in the Season 1 Battle Pass system.
Vehicle skins will remain separate because Black Ops Cold War and Warzone do not share vehicles. This content will be separated between the two games.
The patch for the December 15th update for Black Ops Cold War have been revealed. Find out all the changes made in this article.