Those crafty data miners have been busy once again! This time around, details surrounding brand-new game modes have been discovered within the files of Warzone. 
The discovery comes after a huge wave of leaks uncovered details surrounding the possibility of Warzone's hotly-anticipated nuke event could feature two parts along with an unreleased Killstreak known as the Plague Box.
Season 2 of the popular battle royale is entering its final weeks and there's every chance that these modes could be making an appearance very soon.
Warzone New Game Modes
Notable leaker @ZestyCODLeaks was first to discover the new game modes. 
The three new modes were reportedly added as part of the Season 2 Reloaded update which went live across all platforms on April 1st.
What Are The New Modes?
Considering the only pieces of information surrounding the new modes are their respective file names, it's difficult to determine what the modes could entail.
Find the list of file names below:
'br_gametype_bodycount'

'br_gametype_brz'

'br_satellite_hunt'
One Twitter user has an interesting theory surrounding the BRZ mode, suggesting that it could be a standard BR playlist alongside the addition of Zombies which would determine the 'z'. 
As for the other two, they could involve anything.
Warzone New Modes Release Date
With Season 3 right around the corner, there is a high possibility of these new modes making an appearance in some capacity.
As the start of the season approaches, expect further details on the modes to emerge.
Season 3 of Warzone is expected to begin on April 22nd, so there's not long to wait!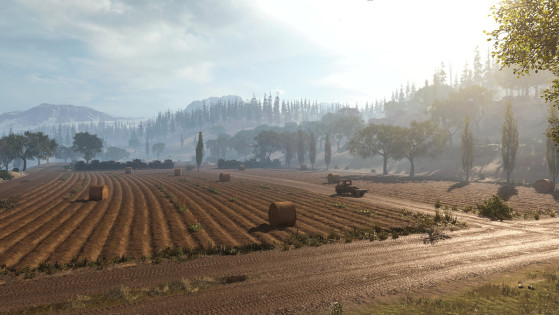 After a leaked ad campaign, Warzone's map is heading back to the 1980s.