People Can Fly has released the biggest update for Outriders since its launch. Patch 1.07 brought new improvements regarding performance, stability and some needed balance issues.
First things first, developers are still working out how to restore the wiped out inventories. Last time, they announced that they were bringing items with "God Roll" values, which would be of the same quality (if not better) that the ones players lost. However, it seems that this solution is taking more time than they anticipated.
The complexity of these three variables [Character level, highest unlocked World Tier and highest completed Challenge Tier] together on individual affected characters is taking some time for us to get right. Our tests indicate that restoring higher level gear than they should have leads to further character corruption, so we are not able to issue a blanket one size fits all solution here.
Regarding balance adjustements, IA snipers have been nerfed: now you have more time to dodge their shots. Plus, the "knockback" effect from creatures in the Stargrave expedition has been reduced.
On another subject, many issues that made the game crash while playing alone, in co-op or even on the menu screen have been fixed.
Here are the most important patch notes:
Fixed a number of crashes throughout the game.

Fixed a number of issues, bugs and crashes associated with multiplayer.

Resolved an issue that could cause players to get stuck on the "Sign In" screen.

Lots of resolutions for gear, mods, skill, quest, level & lighting bugs

[REBALANCE] AI snipers now give players more time to dodge their shots.

[REBALANCE] Reduced the amount of knockback from creatures in the Stargrave expedition. There is now also a greater delay between spawns and a reduced number of the offending creatures.

Fixed a bug where a skill damage improvement mod on gear with a higher level than the player would actually reduce damage when used at lower World Tiers.

Fixed a bug that was causing a number of mods to not properly trigger their On

Shot/On Critical Shot effects if said shot was a killing shot

Fixed a bug that caused the Trickster's "Hunt the Prey" skill to not teleport but still go into cooldown

[PC] Fixed an issue whereby old crash dumps were not being properly cleared from the player's system. Note: These are the 300MB files that were previously left behind.

[PC] Added support for rebinding the Fn; Delete; End; PageDown; Insert Home; PageUp; Print Screen; Scroll Lock; CapsLock; keys.

[PC] The available FOV for configuration has been increased from 90 to 130.
If you want to see all the patch notes, please check Outriders' official subreddit.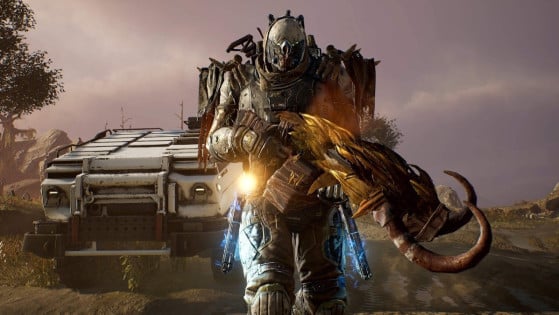 The Forgotten Chapel side quest in Outriders allows you to obtain a legendary weapon easily. Here's what you'll need to do.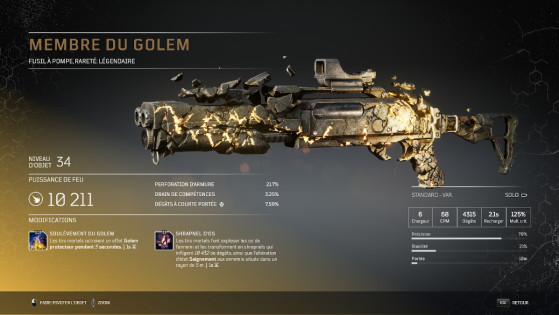 The crème de la crème of Outriders is, of course, the legendary weapons and armor. However, it is not a simple task. In this guide, we explain how to optimize your legendary farm.