Season 4 of Warzone is underway and alongside the wealth of brand-new content that has arrived to the battle royale, a familiar glitch has made its return, despite Raven Software's best attempts to fix the problem in previous seasons. Thankfully, it's not the infamous unlimited Stim glitch that has returned. This particular bug has been turning players invisible once again, much to the annoyance of players that have enjoyed a bug-free experience in recent Warzone seasons.
It is believed that the issue stems from the addition of one of the new vehicles that was added as part of Season 4's launch content.
Find out the reason why the glitch has returned and when it's likely to be rectified below.
Warzone Season 4 Invisibility Glitch
As players started to drop into Verdansk and Rebirth Island for the start of a brand-new season, they were extremely quick to discover that the invisibility glitch had returned.
One Reddit user showcased the final stages of a match where the player is clearly running rings around their opponent, clearly showing that the opponent has no idea where they are.
What Is The Cause?
The cause of the glitch returning is believed to come from the addition of Armored Trucks into Warzone. Thankfully, Raven Software has managed to address the main cause of the issue by removing the vehicles from the battle royale.
Since their removal, the developer is keeping track of the issue through its Trello board which can be found by clicking here.
When Will It Be Fixed?
Thanks to Raven Software's quick reactions in order to prevent the issue from getting out of hand, it's highly likely that a fix is already being worked on.
Considering the severity of the issue, players can expect some kind of fix to arrive before the next playlist update which is set to take place on June 25th.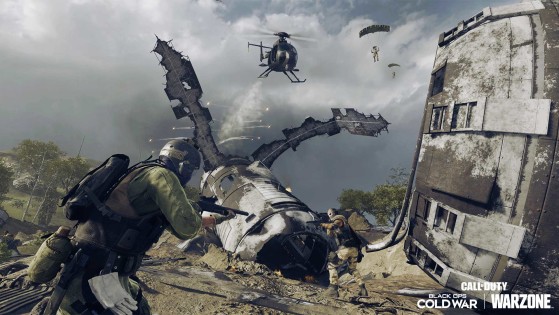 Season 4 of Warzone is officially underway after weeks of teasers and rumors circulating the community. As part of the update, Verdansk has undergone several changes and in this guide, find all of them that have been implemented.