We no longer present him, Klein Tsuboi, aka Let Me Solo Her or LMSH for his friends, has finally received retribution for his heroic acts in Elden Ring. After helping a bewildering number of gamers defeat the dreaded Malenia, Bandai Namco , the Japanese firm responsible for publishing FromSoftware 's Soulborne franchise (and therefore Elden Ring) has given the community hero a wonderful gift.
Get up, Shineless
It was through a tweet that Klein Tsuboi (TsuboiKlein on Twitter) revealed the gift he received from Bandai Namco. After maintaining the mystery – the package was indeed stuck for some time at French customs – we were able to discover images of the famous goodies. We had guessed it, it wasn't a brief or a cauldron but a weapon, a sword to be more precise.
The sword bears the inscription "Rise, Tarnished" on the blade, in reference to the cinematic of the beginning of Elden Ring. The package also contains some kind of cape, which could be Melina's, a paper map of the Underworld, a woodcut of Malenia, and a letter of congratulations.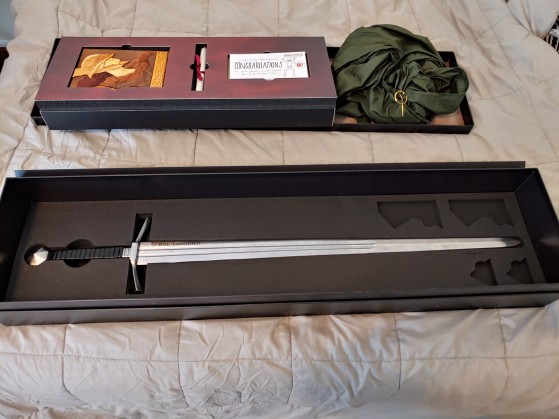 " Thank you BandaiNamcoUS and ELDENRING for giving me this gift and congratulating me on being LetMeSoloHer. I still remember my first experience in the soulsborne series and almost giving up because of Iudex Gundyr (note: this is the first boss of the game) in Dark souls 3.
I'm glad I persevered and continued to discover the game, because this community is one of the most passionate and dedicated I've ever seen in a game, and I'm proud to be a part of it. . Many people have made me who I am today including Vaati, Fighter .Pl, IronPineapple, ChasetheBro, Zullie, LimitBreakers, BonfireVN and many more. I hope they know they inspired me to be who I am today and keep being awesome. Thank you all! »
A dedicated community
And as a true hero never lacks class, he ends his tweet by thanking many content creators, more or less known, who work every day to make known and understand the Soulsborne game universe, as well as the dedicated community who, despite what one might think, is rather benevolent.
Now that Let Me Solo Her has received eternal recognition from gamers and Bandai Namco, will he continue the legend or retire? What will Bandai Namco do to celebrate the 2000 defeated Malenias? On our side, we do not lose hope to see a nod to its history in one of the future games from FromSoftware.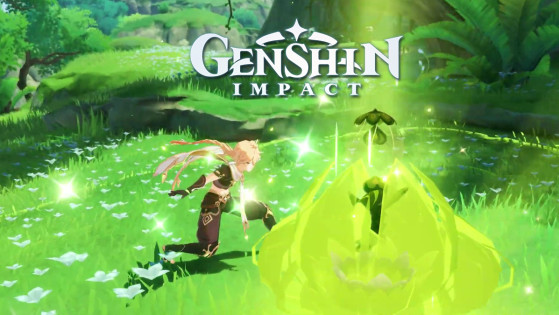 Genshin Impact update 2.8 is coming this week, but miHoYo already introduces us to the major element of version 3.0 which will allow players to experience the Sumeru region. In addition, the studio formalizes the characters of the Dendro attribute which had been leaked for some time.