It's been almost five months since FromSoftware's latest game, Elden Ring, wowed gamers around the world and unleashed souls like enthusiasts. This is the case of Ainrun who, in front of his Twitch viewers, recently accomplished a feat!
An epic no-hit run
But not only ! Not only did the streamer finish the game in no-hit , but he also did it in 2.5 hours , with a level 1 character without equipment , and without resorting to texture bugs . Ainrun therefore achieved a 100% honest run in 2.5 hours, faithful to the game's framework created by the developers.
It was on the night of July 9 that the streamer accomplished his feat, thus letting the pressure of this epic run fall.
Ainrun is not at his first attempt. He practices this fabulous discipline that is speedrunning on most FromSoftware games, and has been doing so for a few years. "I've been doing no-hit speedruns on FromSoftware's games since 2020, I started with Dark Souls 1," he told Kotaku . A regular at FromSoftware's works who wanted to pay tribute to them.
An honest run
As mentioned previously, the streamer said he wanted to fully respect the plot of the game. Where most speedrunners do not take the time to try to overcome the Spawn Grafted, the boss of the tutorial, Ainrun wanted to measure up to it.
"I personally feel like missing out on the grafted offspring breaks a streak that the devs wanted players to follow in order to progress through the game, so I chose to do the fight. I spent a lot of time practicing, looking for openings I could take advantage of. I was also motivated by the fact that the majority of other players choose to ignore this boss. In my opinion, a "challenge" run like the one I I realized is supposed to be difficult, so using shortcuts doesn't really make sense."
According to him, the boss of the tutorial, which overcomes most novice players, is more than formidable. Defeating him is therefore already a challenge in itself. For the rest of his run, Ainrun followed the game's pattern, defeating key bosses in the Underworld one by one.
His technique? Betting on a heavy weapon, allowing you to stun enemies in order to inflict maximum damage on them when they are on the ground. The rest of the time, the streamer preferred to keep a reasonable distance from his enemies.
A parade that worked, because he succeeded in his incredible challenge in less than three hours! There is no doubt that, in the future, Ainrun will carry out other more epic challenges. At the time of this writing, he is already streaming on his Twitch channel , trying to achieve a no-hit all remembrances run. Nothing can stop it!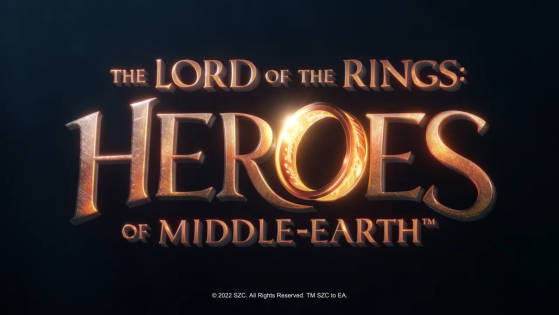 Electronic Arts has just revealed a teaser for its new mobile game The Lord Of The Rings: Heroes Of Middle-Earth.