Saviors of Uldum is almost here, and as usual, an Inn-Vitational Tournament will be organized on August 5, between 9 AM and 1 PM. Get ready for the ultimate battle between League of E.V.I.L and League of Explorers. (Source)
How it Works
League of E.V.I.L. versus League of Explorers
Individual players will represent the E.V.I.L. and Explorers classes, which they will use for the entirety of the event
League of E.V.I.L.: Priest, Rogue, Shaman, Warrior
League of Explorers: Druid, Hunter, Mage, Paladin
This will be a 3-round event, with each round comprised of best of 3 matches. Teams will earn points for match wins.
Each round will begin with a new set of matchups of E.V.I.L. and Explorers players competing to win their best-of-three matches.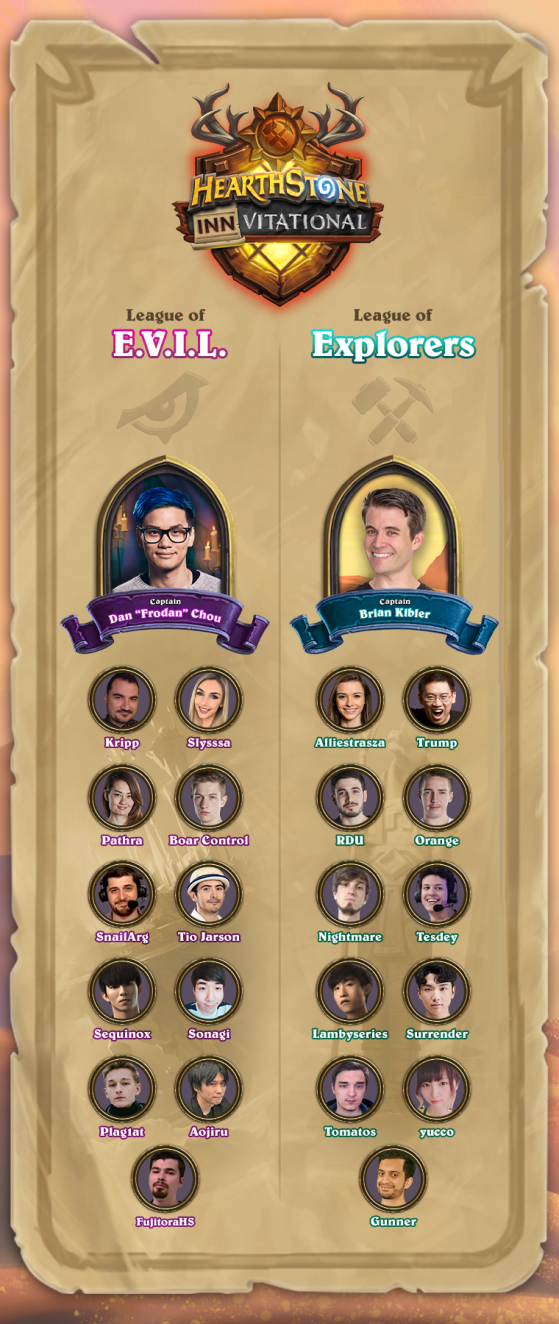 How to Watch
Date + Time: Monday, August 5 | 9am – 1pm PT
Tune in at https://www.twitch.tv/playhearthstone to watch our two casters take you through the entire event, or check out your favorite content creator on any of the participating player channels below:
League of E.V.I.L. (Captain: Dan "Frodan" Chou)
Kripp

Slysssa

Pathra

BoarControl

SnailArg

Tio Jarston

Sequinox

Sonagi

Plag1at

Aojiru

FujitoraHS
League of Explorers (Captain: Brian Kibler)
Alliestrasza

Trump

RDU

Orange

Nightmare

Tesdey

Lambyseries

Surrender

Tomatos

Yucco

Gunner
Rewards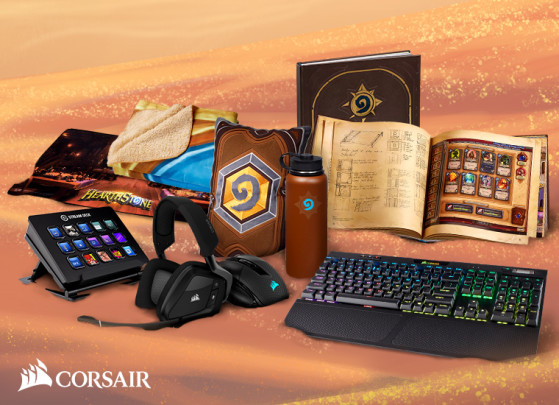 In addition to gaining the upper hand in the battle for Uldum, winning players will receive the following prizes:
Corsair + Elgato PeripheralsElgato Stream Deck

Corsair Void Pro Wireless Headset

Corsair Knight Sword Mouse

Corsair K70 RGB MK.2 Keyboard
Limited Edition Hearthstone Goodies
Art of Hearthstone Book (Limited Edition)

Full Size Hearthstone Gaming Mat

Hearthstone Card Back Blanket

Legendary Card Back Pillow

Hearthstone Water Bottle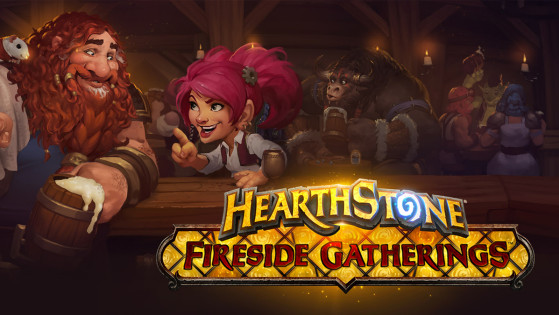 As with each new expansion, you will be able to open your Saviors of Uldum preorder pack before everyone else if you attend a Fireside Gathering.