At last a secondary story a bit more complex in Dragon Ball Z Kakarot! After meditating with Krillin in a Wild Imagination, you're going to have to give Turtle a hand to gather some cooking ingredients, yes, again. You'll see that the Royal Tomato is not going to be easy to get.
Tough break for Turtle
To help Turtle, you'll need three ingredients, including a royal tomato that's a little harder to find. To get it, you will have to collect 10 energetic fish, problem : these fishes are impossible to catch with fishing. So you will have to find underwater spots full of fish. To reach the 10 quickly, here is how we proceeded: to the west of the village of Lucca dive in the zone where there is the waterfall, 5 to 6 schools of fish are available there.
Once the shoals have been emptied, teleport to the village of Lacco near the house of the Master Roshi. In the south of the island, you will be able to find many other spots containing, perhaps, the precious carps. Alternate between these two areas and in just 10 minutes you should have what you need.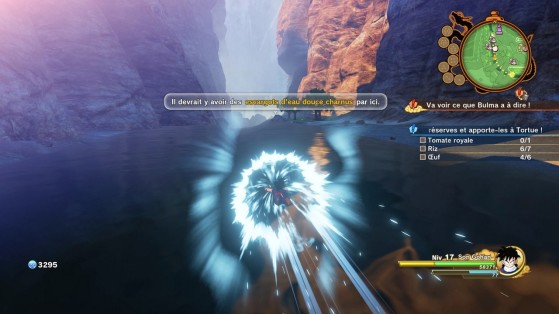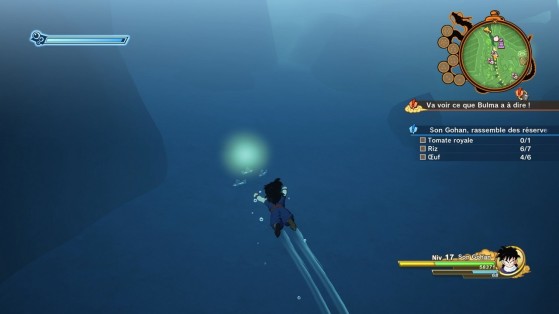 Rewards
| Rewards | Quantity |
| --- | --- |
| EXP | 7104 |
| D Medal | 1 |
| Rice | 2 |
| Bean Paste | 2 |
| Fatty Giant Fish Steak | 3 |
| Mitty River Snail | 3 |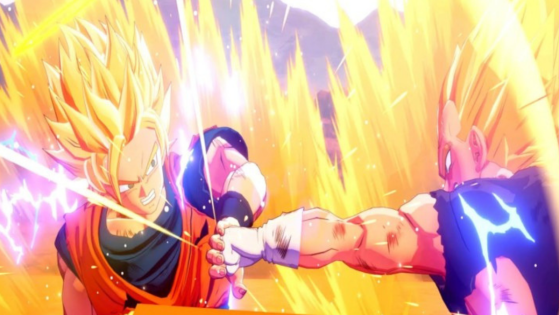 If you've embarked on the DBZ Kakarot adventure on PS4 or Xbox One, then you may have noticed that the loading times between zones were particularly long. This should be fixed in a future update.