The Android Saga has only just begun and yet the sub stories of Dragon Ball Z Kakarot are already falling like rain. For this one, go to planet Kaïo (X/square on the world map). The monkey Bubbles seems to have a little banana problem to confide in you.
Bummed about bananas
Head to the Blake Swamps and specifically to the search area indicated on your radar. There are well over 10 cosmic bananas in the area, so they should be fairly easy. Take some height, then sweep the ground with your ki vision: spheres are the key objects you need. Once you've got all 10 fruits on you, you'll just have to go through the series of dialogues to complete the mission. In addition to the usual rewards, this quest will give you Bubbles' soul emblem and refined gold.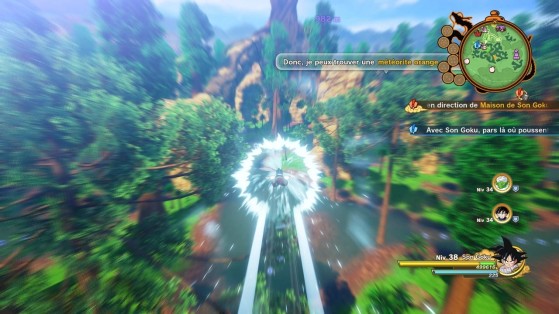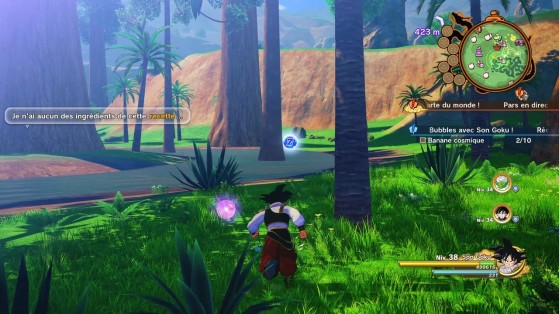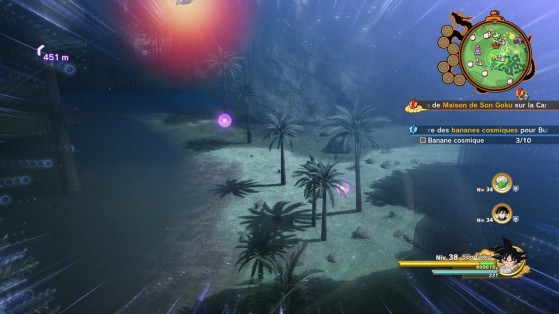 Rewards
| Rewards | Quantity |
| --- | --- |
| EXP | 70842 |
| D Medal | 3 |
| Shenron Plush | 1 |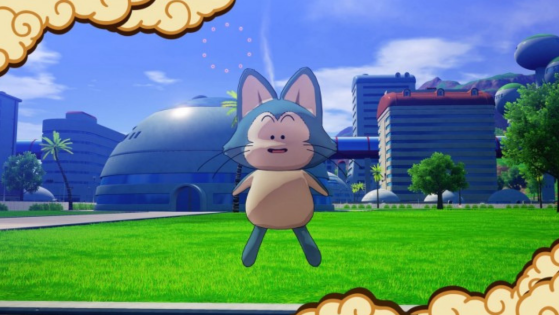 Still in the interlude between the Frieza and Android Saga, you'll have to sort out Yamcha's worries in this new sub story from DBZ Kakarot.