The fourth Masters Tour of the season is about to start. The first three were all won by Frenchmen — so let's just hope we'll find a way to beat these baguette players.
The 320 invited players will have a lot to do to prepare for this Masters Tour, because Blizzard has just implemented a major patch in Hearthstone, including a dozen of card balance changes. Many cards were nerfed and a card from the new expansion, Scholomance Academy, was also added into the game. The preparation time is ridiculously short and it will certainly affect the usual leaders of the competition.
Your Champion is Leta!
Simone "Leta" Liguori is the first non-French to win a Masters Tour this year! The Italian player of Morning Stars team allows Europe to prove once again its superiority over other regions. He is also the first Italian to win a Masters Tour!
To secure his top 8, he made 8-1 in Swiss rounds. In order to win, he had to defeat on Grandmaster from each region. JustSaiyan for America, Bunnyhoppor for Europe, and finally Alutemu for APAC.
His victory gives him a considerable lead in the GM race for the 2021 Grandmasters Season1.
Top 8 Results
Details
Venue: YouTube.com/HearthstoneEsports
Dates: Thursday, July 16, 2020 – Sunday, July 19, 2020
Broadcast Start Time: 5:00 PM PDT Thursday - Sunday
Prize Pool: US $250,000 in base prizing, out of a total US $3,000,000 prize purse for 2020
Format: 4-deck, best-of-5 Conquest with a ban
Language Streams on YouTube:

English
Tournament Format
All players must qualify to participate in Hearthstone Masters Tour Online: Asia-Pacific. For more information on qualifying, visit Battlefy.
Hearthstone Masters Tour Online: Asia-Pacific will be played over three days:

Day 1 will feature 5 rounds of Swiss pairings. Players will be dropped after receiving their third match loss.

Players with 3 or more match wins will advance to day 2, which will feature 4 more Swiss pairings rounds.

After the conclusion of the Swiss rounds, the top 8 players will advance into a single-elimination playoff.

The top 8 players will return on day 3 to compete in the playoff.
All matches will be played online using 4-deck, best of five Conquest format with a ban. This tournament is bring your own device.
Schedule
July 17:
Swiss Round 1 – 9:00am KST (Broadcast Details To Be Announced)
July 18:
Swiss Round 6 – 9:00am KST (Broadcast Details To Be Announced)
July 19
Top 8 Playoffs – 9:00am KST (Broadcast Details To Be Announced)
All players that achieve a minimum record of 7-2 during this event will automatically qualify for the Masters Tour Montreal and the Masters Tour Madrid, which will respectively take place next September and in December.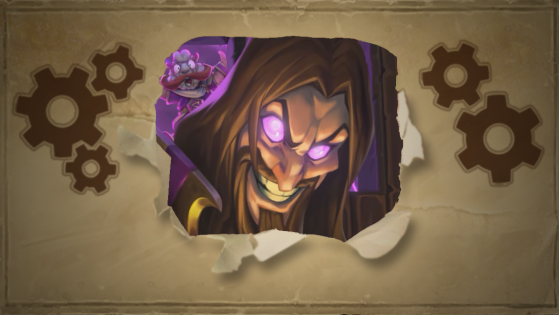 A new hero, a new minion, King Mukla and Dinotamer Brann returning, and several balance changes — everything you need to know about Hearthstone Battlegrounds Patch 17.6 is in this article.