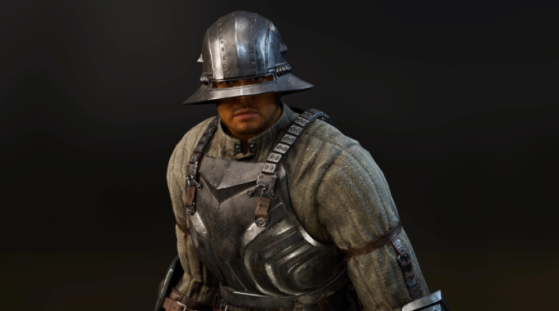 Soldier
A heavy melee fighter specialized in weapons, he is strong and resistant. He's quite slow however, which makes dodging more difficult at the start.
To compensate, he has good defense as well as a choice of two weapons, which allows him to adapt to different opponents or types of terrain.
It's a good choice if you want to specialize in melee combat and ignore magic.
Attributes
Vitality: 14
Intelligence: 9
Endurance: 12
Strength: 12
Dexterity: 11
Magic: 8
Faith: 10
Luck: 10
Level: 6
Starting equipment
Broad Sword

Short Spear

Soldier's Shield

Plate Set