Fans of the Zelda series are used to battles, but the Hyrule Warriors series brings that concept to a new zenith. This is especially true in the hack and slash title Hyrule Warriors: Age of Calamity for the Nintendo Switch.
Fans of casual gameplay might get turned off by this fast-paced, strategic game that relies on quick thinking and resource management, kind of like a real-life chess game.
Because the game lets you control multiple characters at once, and there are several things going on throughout the battlefield at one time, being able to use your allies to pound away at a distant objective is key.
Fortunately, the game has a fairly intuitive system in place, once you learn how to use it. Every mission has objectives, and those objectives are spread out across the map. 
To assign an ally to a mission, press the + button to bring up the menu screen. The example below is from Death Mountain, in the "Daruk, the Goron Hero" mission.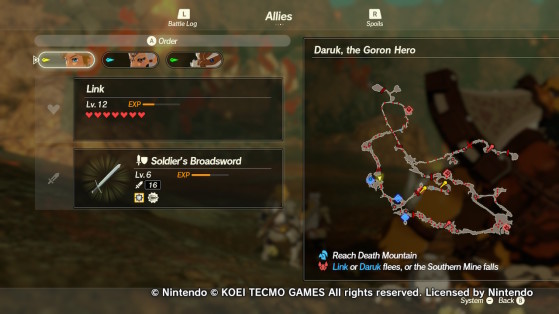 The three blinking blue spots on the map show your objective. Select an ally to assign to one. In this case, I chose Impa. Once you do so, her avatar will appear on the map with an arrow.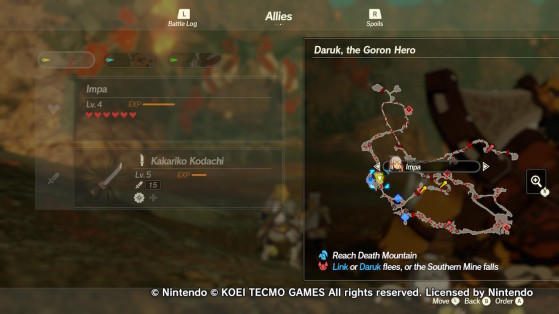 Next, move the cursor to one of the blinking objectives. Pick one that you're not currently at. The game simplifies this process by only letting a ally travel to a blue spot. An arrow will appear to show where the ally is going.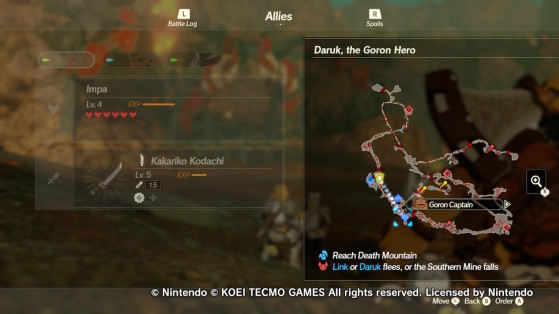 Select the destination and voila, your ally is off to fight in your stead. This is an important part of the game and helps with progression. Make sure to assign allies to other spots, but bring them back if you're facing a particularly difficult enemy.
There are all kinds of different ways to play the game, so experiment and come up with a playstyle that works for you.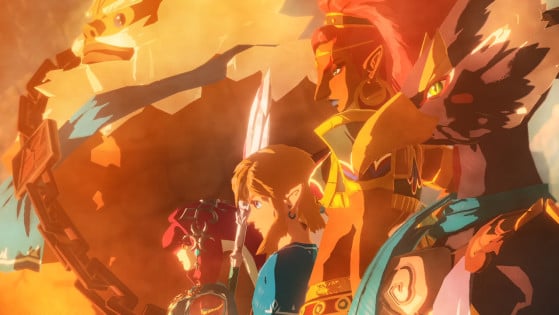 nintendo
Here's how to keep your health up during battle.