Eyes of Malice
When you start the Hyrule Warriors: Age of Calamity mission, you'll get an alert that you need to rescue Mipha. The problem is, there is malice goop everywhere, and the only way to get rid of it is to destroy Eyes of Malice in two locations.
You'll face some outposts on the way, with a Black Moblin and a Fire Wizzrobe. Destroy the Fire Wizzrobe if you need to replenish your wand, otherwise, ignore it.
One of the spots for the Eye of Malice is a jump down from a specific ledge and can be hard to find. It's located below.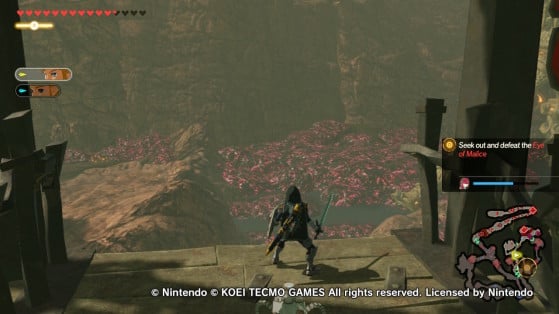 The other two eyes are fairly straightforward. Be prepared to face another Black Moblin and an Electric Moblin to complete the objective.
The Next Stop
Once you clear the Malice you'll get a new notification to find Mipha. It's pictured below.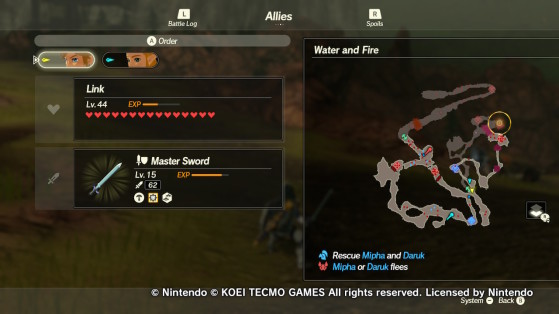 The Ice Lynel Cometh
Unfortunately, a hefty adversary stands in the way of your progress. The Ice Lynel is powerful, and it's important to keep your distance when he performs a radius attack. Use the Fire Wand on him and side dodge to get Flurry Attack bonuses, but don't dodge backward when he lunges.
An even tougher adversary is next.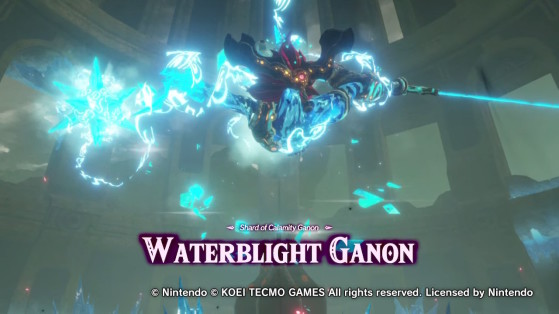 How to beat Waterblight Ganon
Waterblight Ganon is tough, but not the worst of the four shard Ganons. Use the Electric Wand on him to weaken his status gauge, and avoid his perimeter when he does his lightning barrage attack. Once you defeat him, Sidon is now available as a playable character.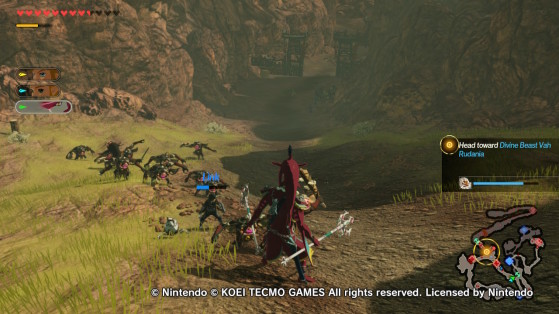 Rocky Road aka Igneo Talus
Your next objective is an Igneo Talus.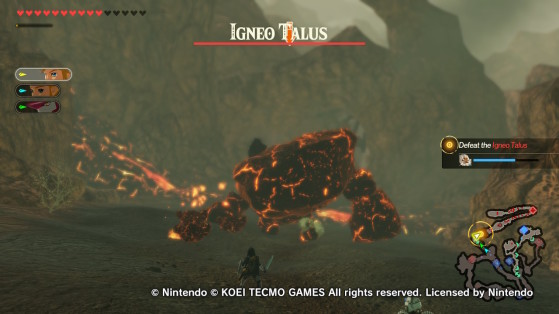 He's weak against the Ice Wand, so use that to weaken his defense gauge. Keep an eye out for projectiles and jump on his back when you get a prompt.
Once you dispatch the Igneo Talus, a new path opens and you'll face a Fire Lynel. He'll be surrounded by Fire Keese. Watch out for his attacks because they'll catch you on fire and take extra health away. Use the Ice Wand on him if you have any juice left.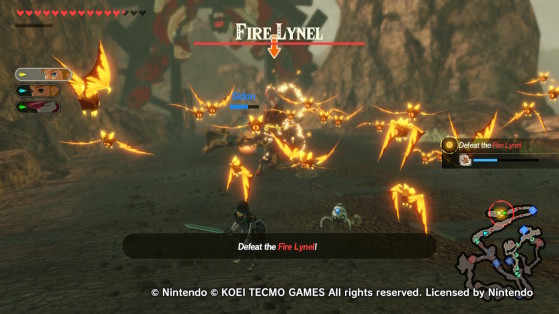 Fireblight Ganon
Fire enemies are always harder to deal with, and Fireblight Ganon is no exception. He's one of the hardest enemies in the game, and his attacks take away a lot of energy.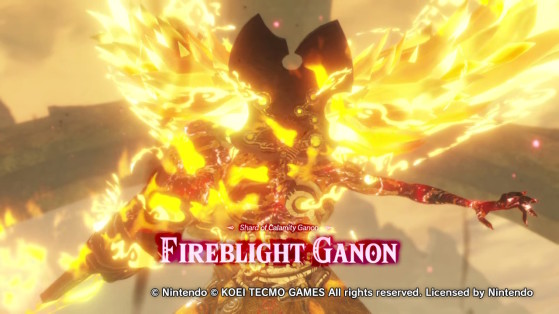 He's also crazy fast. It can be hard to tell what he's doing when he attacks. Use remote bombs on him often to break down his gauge, and dodge as much as possible. It's not an easy fight, but it's a winnable one.
Divine Beasting
Once you dispatch of Fireblight Ganon, it's time to jump into Vah Rudania and destroy some marked enemies on the map.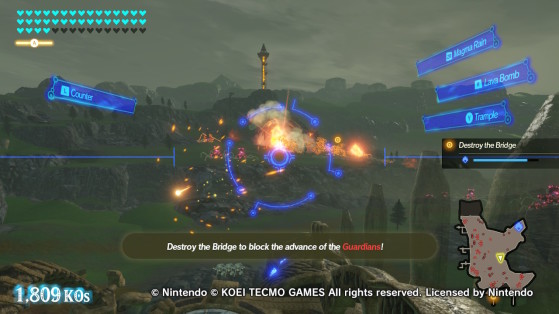 The hardest part about this mission is keeping track of the defensive line, which can be overrun. You'll get alerts about what to destroy, including a bridge and grouped enemies. Use your Y attack a few times to clear some obstacles, but it's fairly straightforward otherwise.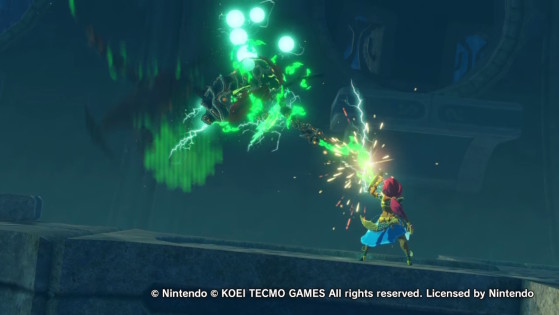 nintendo
Tips, tricks, and a walkthrough for the mission.