The When Courage Fails mission in Hyrule Warriors: Age of Calamity is basically an escort level where you need to protect Zelda, while struggles to stop Calamity Ganon.
Protect Zelda
The mission begins with Zelda praying at the Spring of Courage in Damel Forest. You'll face two Blue Moblins and an Ice Wizzrobe. Use the electricity rod to make their weak-point gauge more vulnerable.
Next, you'll be tasked with taking down three outposts.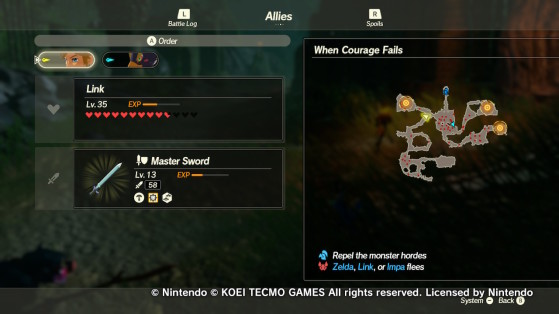 The Three Outposts
Send an ally to one outpost and head for another. The west location has an Ice Moblin, the northeast outpost has a Blue Moblin and the eastern one has a Fire Moblin that is extremely susceptible to the Ice Rod. Once you complete one outpost, switch to your ally. Keep an eye on Zelda while all this happens as well, because an Electric Moblin will spawn near her.
Get her outta there
Once you defeat the three outposts, your next objective is to guide Zelda out of the forest.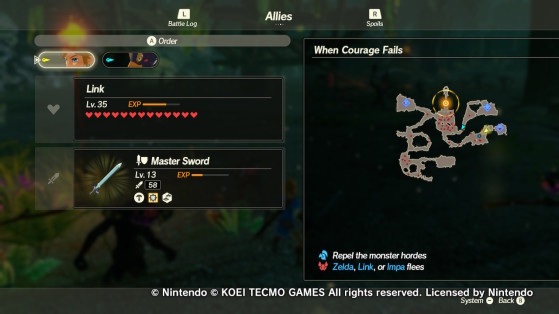 Enemies will eventually surround you. Use remote bombs at the waypoints to take down trees and block enemies.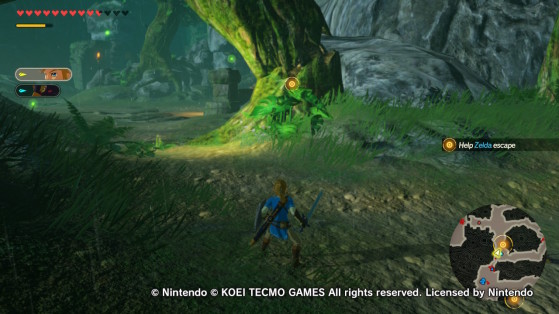 Things get hectic
After all this running and gunning, Zelda needs to rest. Unfortunately, the enemies do not. This is one of the more hectic battles, as you'll be tasked with taking down a Blue Moblin, two Electric Moblins, and an Ice Wizzrobe.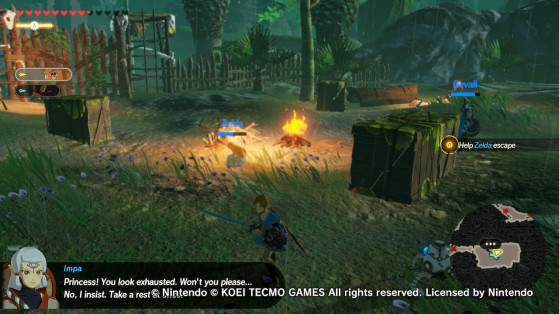 Zelda will start moving again, but you'll need to clear out all the enemies in her path or she'll stand still. Expect more Wizzrobes on the way.
The Relic and the Hinox
Keep going until you reach a dead end. You'll need to activate a relic in order to keep moving forward. Next, you'll meet the Blue Hinox, who has an exceptionally large health meter.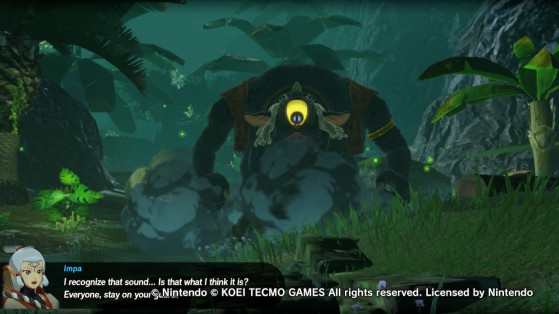 The Hinox will use its regular ground pound and sumo attacks, so attack their eye when it's sitting on the ground. Sumo moves are fairly easy to dodge and get flurry attacks.
When he rolls, use the Stasis Rune to drop his weak-point gauge.
Once you dispatch the Hinox, the mission is complete!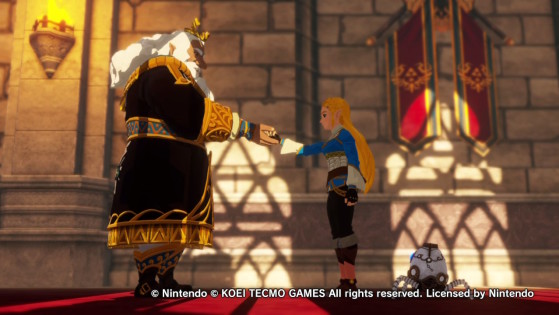 nintendo
Learn how to slice through this mission and Sooga like a Deku to earn more rewards.