The First Bridge
Hyrule Warriors: Age of Calamity's Akkala Tower mission is a trek to the inside of the Akkala Citadel for a final bout with Sooga.
When the mission starts, head north and you'll find the bridge is blocked. Two Blademasters appear. Defeat them and the mini guardian will clear the debris.
Here's the map to help you navigate the level.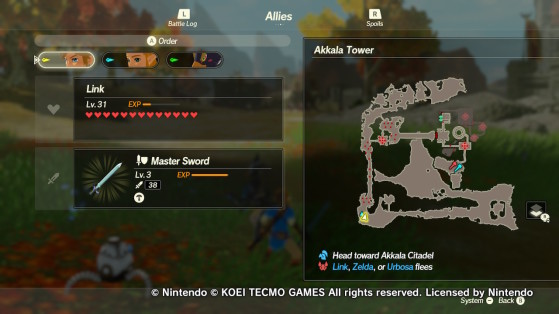 The First Furnace
Cross the bridge and then go to the outpost on the right. There's one large enemy here but nothing too hard to handle. After you dispatch him, activate the furnace in the outpost to continue moving forward.
Here's the location of the first furnace on the map.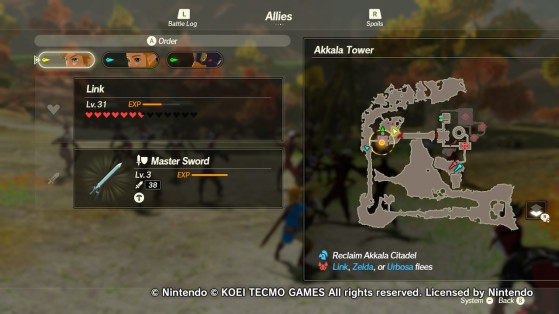 Head to the tower and tangle with another Blademaster. Once you defeat them you'll come to a dead end – a closed gate. To unlock it, you'll need to fire up an additional four furnaces located around the map.
The Four Furnaces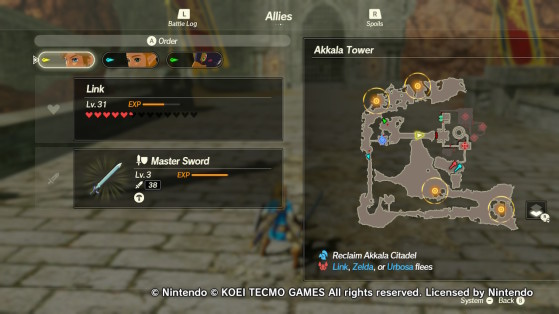 There are a few ways to do this, but the points at the top are a little more difficult than the bottom, so it's easiest to send your teammates to the lower locations. However, you can also send them to the top and then switch characters.
There's a Blue Moblin at the NE furnace location, and the North location has a Blademaster and a Blue Moblin. The bottom two only have Blue Moblins.
Once you light all four furnaces you can enter the citadel.
Inside the Citadel
You're going to face Sooga a few times in here. Once you get him to about half health, he'll retreat and you need to find him again.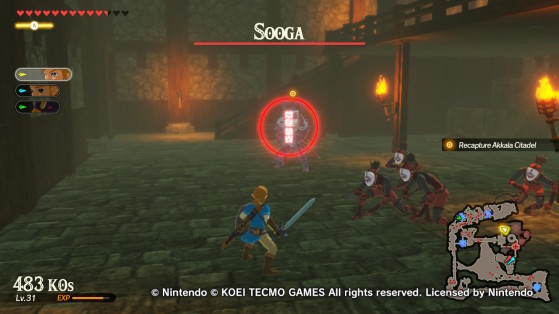 After he retreats, head upstairs. Here you'll face a Blue-Maned Lynel. He's much tougher than his regular colored cousins. Watch for Stasis prompts and don't stay too far or close to him. Get flurry attack bonuses when he swings his sword.
How to find Sooga
Follow the winding path inside the citadel and you'll reach another outpost with a Lizalfos, which shouldn't be too hard to dispatch.
Eventually you'll reach another room full of Yiga Clan ninjas. As you start to fight them, Sooga appears again. He's stronger this time, so be cautious. Hit him with Cryonis when he charges to whittle away his defense gauge. When he gets to about a third of health he'll vanish again.
How to beat the final Sooga boss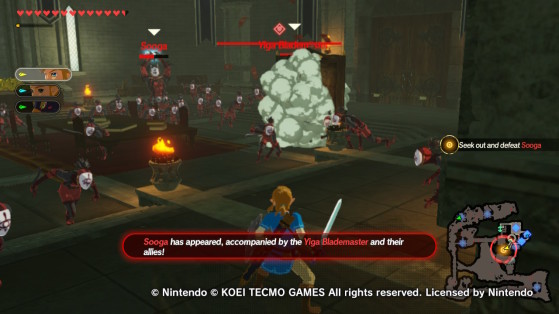 The last time you face Sooga he'll be accompanied by a Blademaster. They're located in the innermost room of the citadel.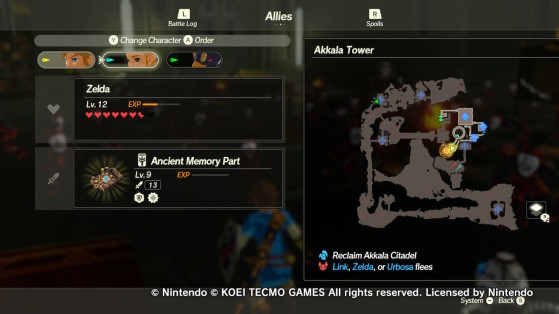 The best way to deal with them both is to use special attacks when they're grouped together. Keep an eye out for Stasis prompts. Once you defeat them boh, you've completed the mission. On to the next!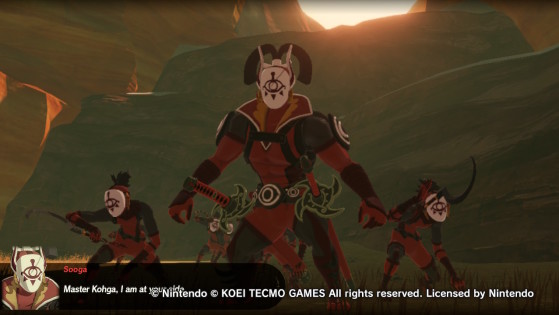 nintendo
Discover tricks and tips for how to finish the fight.