Freeing Korok Forest is a two-part mission in Hyrule Warriors: Age of Calamity. In the first part, you pilot the Divine Beast Vah Medoh, flying above the forest destroying outposts and enemies in the air.
Divine Beast Vah Medoh
This battle is in an open circular field, and not on rails like some of the other divine beast battles. It also has a few unique controls.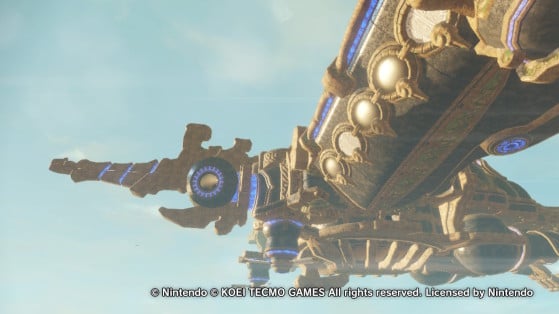 The objective of this part of the mission is to destroy all 27 outposts on the field. They'll flash white at first and eventually show up as dots on the map in places like the water and mountaintops.
Watch out for Hinox and flying enemies, and press L to shield yourself from projectiles.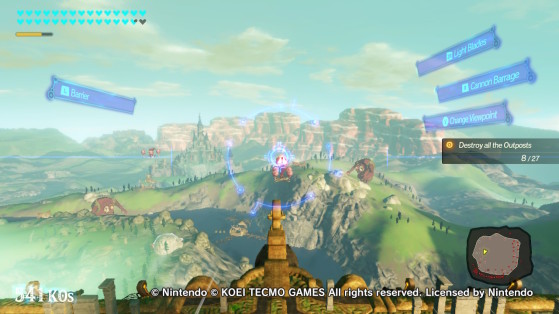 The easiest way to beat this mission is to know when to switch between overhead and underneath view (press Y). Make sure you save your powerful attack for when there are a lot of enemies in range because turning the beast is slow and cumbersome.
Follow a perimeter around the area and you'll be fine.
Say Hello to Hestu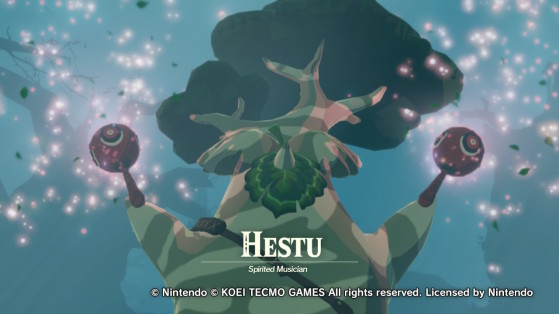 Once you are on the ground in Korok Forest, you'll be joined by Hestu and learn that this magical forest creature is too afraid to go at it alone. However, with your help, Hestu is ready to take on some enemies and reclaim the forest.
You'll meet a Stalnox on the way, which is like a Hinox but with bones instead of skin. He has a lot of the same attacks, so watch out for ground pounds and body slams. He's easy to dodge, allowing you to get frequent flurry attack bonuses.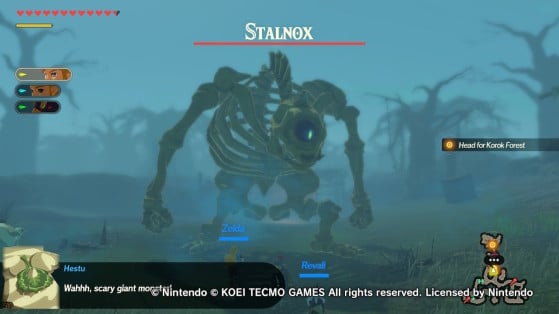 You'll also face a number of Stalmoblins. Watch out for a cue to use Stasis when they swing their weapons in a circle.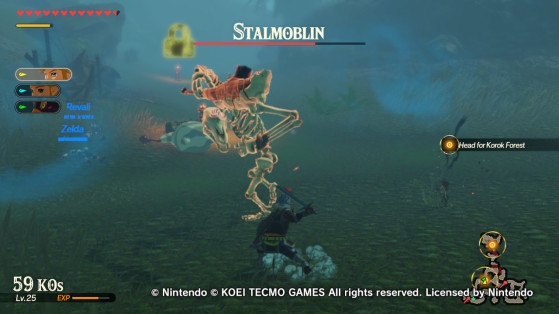 Hestu will open paths for you as you progress, until you reach a part with Malice goop where you can't proceed.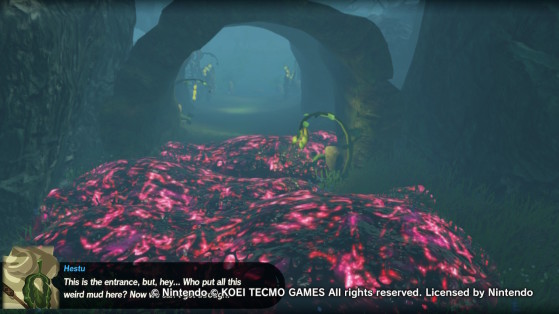 You'll get an alert for four new objectives to make the magic mud disappear. Use this time to send each of the heroes to a different location, and head to one yourself.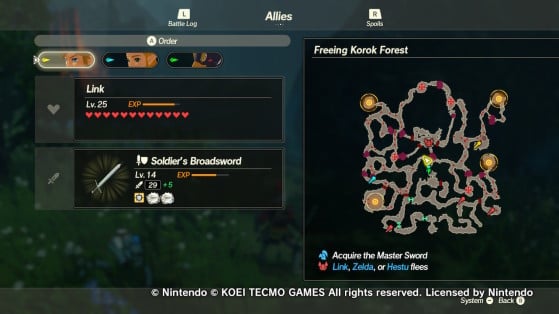 How to beat the Hollows
The enemies at each point are called Hollows. They are magical, evil representations of each of the Champions. Avoid their attacks until they rest a moment, and strike away at their defense gauge. Keep moving and attacking, and look for Stasis prompts. If you battle smart and keep away, you will defeat them.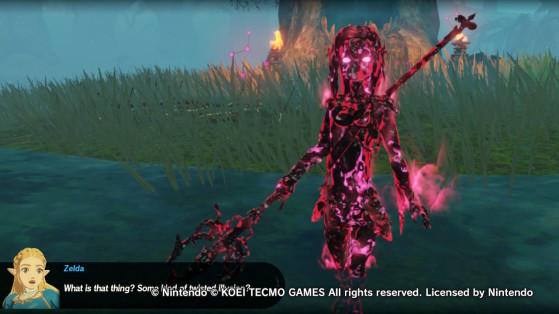 Once you defeat one Hollow, change characters to where the next one waits. The battle won't start until you're physically there, and you'll get a cutscene before each one.
After you dispose of all four, you'll reach the final boss of the mission.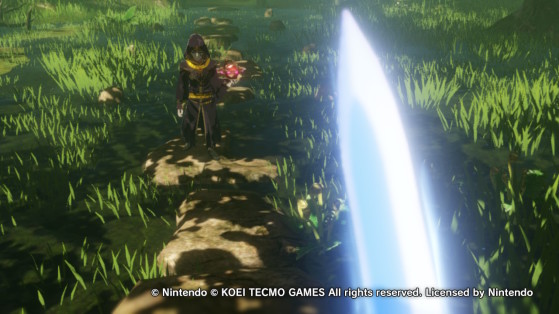 How to beat Astor
Astor has so many easy to dodge attacks that quickly fill the Flurry Rush bonus, as long as you avoid hitting him head-on. Circle around him and attack when you see his defense gauge appear.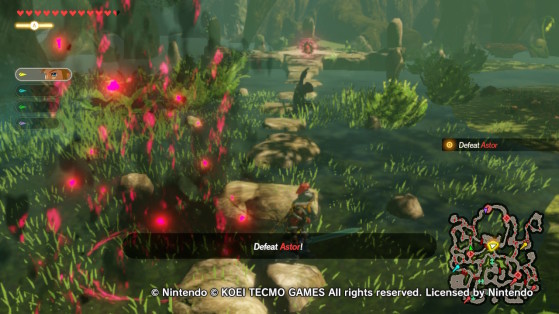 He'll bring back the Hollows about half-way through the battle, so focus on damaging them before taking on Astor again. He will escape at the last minute and end the mission if you're successful. Enjoy the Deku Tree cutscene!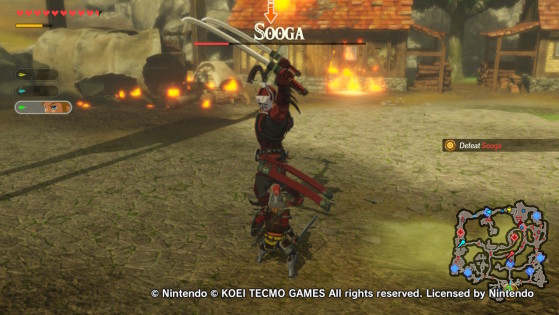 nintendo
Here's how to win the Sooga boss fight in the "Yiga Clan Attacks!" mission.