Hinox returns to the Zelda universe in Hyrule Warriors: Age of Calamity as a mini-boss. Fortunately, he is easier to topple now than in Breath of the Wild. 
While he moves slowly, the Hinox has a lot of power and can rapidly drain hearts. It's important to keep moving during this battle and stay out of reach of the beast's arms.
The monster has a few attacks. The first is curling into a ball and rolling at you. Dodge out of the way and attack from behind to hammer away at his defense gauge until you can perform a weak-point smash.
Also, watch out for his ground pound. The move is strong but leaves him vulnerable. Be patient and attack when there's an opening.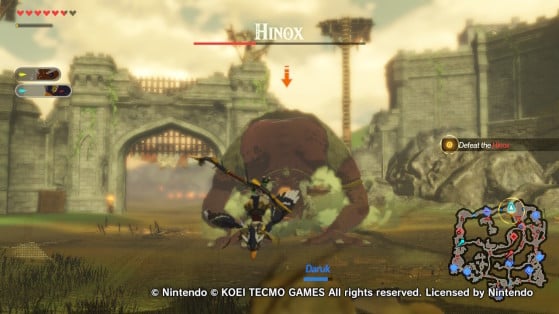 Once you deal a significant amount of damage, Hinox becomes more aggressive and performs a flying sumo move. Activate Stasis when you see the prompt to easily dispatch the giant beast. The same tactic effectively takes down Hinox regardless of the mission.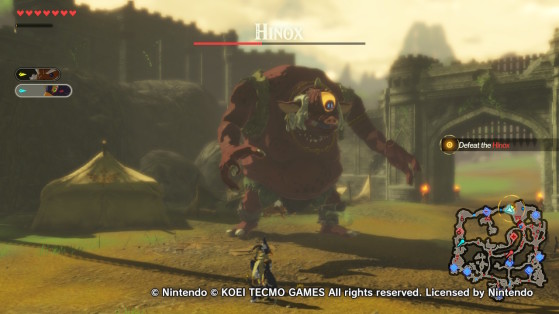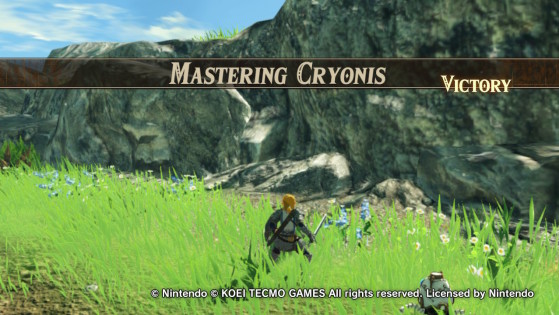 nintendo
Complete the mission to earn more rewards.