Watch the Clock
The biggest thing that separates this Hyrule Warriors: Age of Calamity mission from the earlier ones is the time limit. Your party has 25 minutes to make it to the end. There are a few larger enemies to take care of, and a few different paths you can take. Here's how to best navigate the level.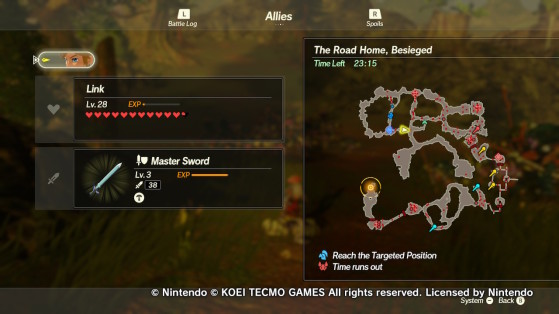 Pay attention to the map
Chart a path that avoids dead ends

Don't fight enemies unless you have to

The main objective is to win the outposts so you can continue moving ahead.
If you do decide to venture, the large dead-end section to the south has two enemy chests and a Korok seed.
Fight your way through the outposts and remember that large enemies you leave behind will sometimes make their way to an outpost to fight you. Make your way to the slim area on the South East, which is the docks.
How to free the captains
Once you get to the docks you'll get a new objective: two Hylian captains are in trouble.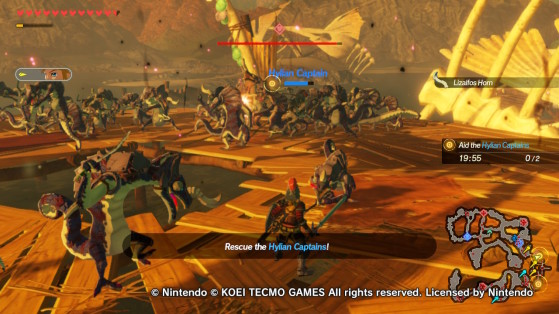 A Black Moblin, which is more difficult to defeat than previous Moblins, appears at the end of this section. Strafe around them and get ready for a Stasis prompt to help you take care of them.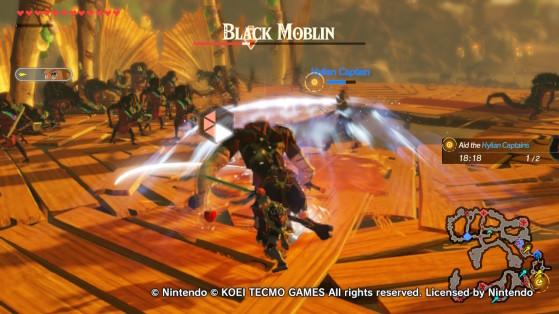 The return of the Hollows
Things get really interesting after the docks, as the four hollows return. They are easier to beat this time around since Link has the Master Sword.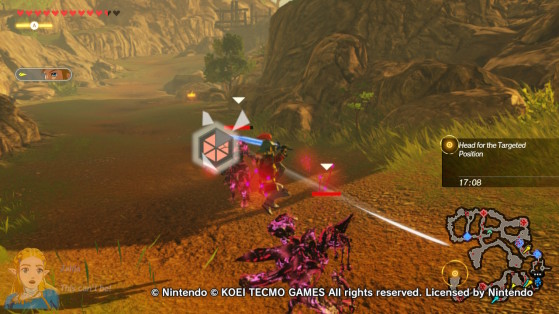 The next section is the hardest part of the level: two Electric Moblins and a few Electric Wizzrobes. If you can manage to get the two Moblins together, use the Ice Rod to severely damage their defense gauges. While you can technically speed past them, they may show up in the final boss fight, so best to subdue them sooner rather than later.
Hopefully, you still have some time after reaching the final boss because they are a doozy.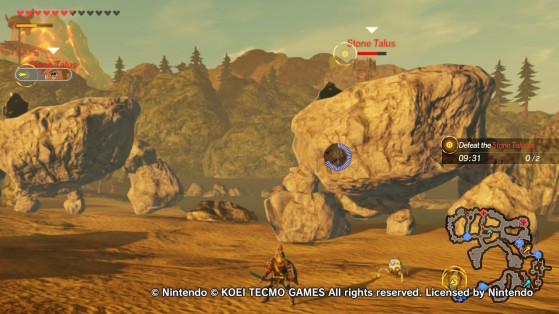 Between two big rocks - How to beat the Stone Talus enemies
The final boss is unfortunately two Stone Talus enemies at once. Get them to drop to the floor so you can climb up and whack away at their weak spot.
Use Remote Bombs to damage them, and keep your distance. Getting caught between them is brutal. Strafe around both enemies, watch out for rocks, and time dodges for flurry attack bonuses. Strike down the Stone Taluses and the mission is complete.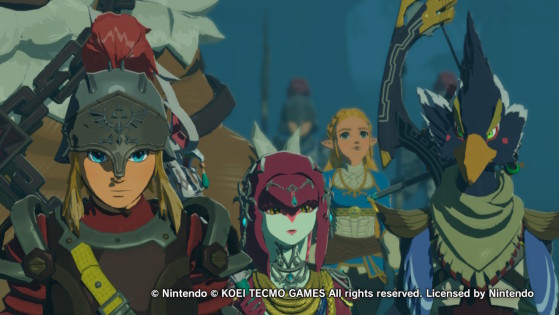 nintendo
Tips, routes, and strategies for completing the Freeing Korok Forest mission.