A big piece of the fun in Hyrule Warriors: Age of Calamity is the ability to visit locales from The Legend of Zelda: Breath of the Wild in a new way. In the mission Daruk, The Goron Hero, the game explores the backstory of not only recruiting the powerful Goron from Death Mountain but fighting to gain control of Vah Rudania, the divine beast he pilots.
The map is one of the most linear in the game – there isn't a ton of open space and the pathways are fairly narrow, so the challenge is more about beating the enemies.
The Igneous Talus, a huge boulder enemy from BOTW, returns, although thankfully not as punishing. Unfortunately, you have to defeat two of them. The first one appears in the NW corner of the map after you capture three outposts.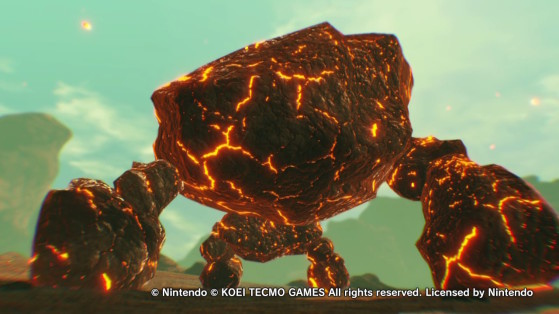 The easiest way to take down this monstrosity is to make sure you use Daruk in the mission. In fact, it's good to use the main character to take down the baddie in any hero-specific mission.
Daruk's Remote Bomb has a large, destructive radius and after the blast a bunch of pillars of magma spawn and can be detonated. Use this to break down the enemy's defense. Keep your distance during recharges and pound away until the weak point breaks.
The Talus will use a body slam and rock throw. Dodge either for flurry attacks. You can also use an ice rod if you have one, but honestly Daruk's remote bomb attack is so overpowered that you won't have to worry about any other options.
Repeat this technique for the second Igneous Talus that appears in the Eastern point on the map and you'll win the battle.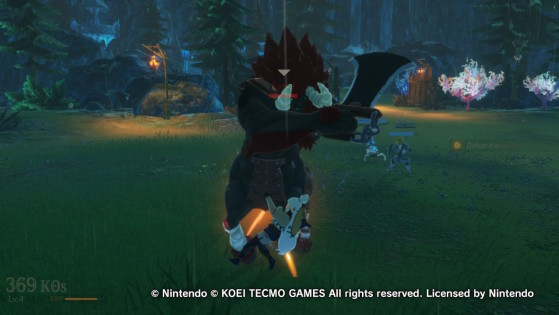 nintendo
Everyone's favorite four-legged behemoth is back and wreaking havoc. Here's how to kill him.