When you start a new game in Valheim, your map is randomly generated. A bit like in Minecraft, your character will then appear at a specific spawn point on that map, and you'll then be able to explore a world unique to you.
This world changes each time you decide to restart a game. This system is called the World Seed. All players start in the same place — in the centre of the map — with the positioning of the various biomes the random factor.
For those who want to optimise their playthrough for convenience, this can be manipulated.
A map configuration allowing you to find all the bosses nearby
One of the main quests in Valheim is to go hunting for bosses. There are several in the game, and often their summon locations are far apart.
This is for good reason — Bonemass, for example, prefers to settle in a marsh biome, miles from where you'll spawn.
As a result, boss hunting can be long and difficult. It requires not only preparation, but an element of luck in locating the beast in question.
Fear not — a player named InfernoFPS has found a way to ease that burden, by making sure all the bosses in the game are side-by-side.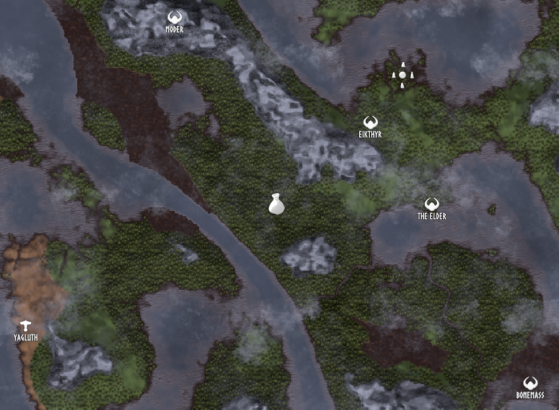 In a Reddit post, they explain that they managed to generate a World Seed in which the five biomes are not only side-by-side, but also near the spawn point. All nicely grouped within a few kilometres.
The Seed to enter when creating your world is HHcLC5acQt
As you can see on the map above, the Seed means you have four bosses on the same continent. A simple raft will take you across a river to the fifth boss.
In short, it's a highly advantageous Seed (perhaps too much so), and lends itself heavily to speedruns in Valheim.
However, if you like exploration, survival and discovery, we don't recommend using this particular seed.