Season 3 of Warzone is in full swing and despite Raven Software teasing an incoming nerf, the Streetsweeper shotgun is still proving a popular weapon of choice for close-quarters combat.
Armed with a fast rate of fire alongside a lethal damage output, the Streetsweeper is more than capable of sending any fully armored player straight into the Gulag.
With a variety of attachments to select in the Gunsmith, it can sometimes be tricky to determine what the strongest combination is, so we've spent some time testing to find out the strongest attachments to use on the Streetsweeper.
Warzone Streetsweeper Best Attachments
Agency Choke (Muzzle)

13.3" Reinforced Heavy (Barrel)

Ember Sighting Point (Laser)

No Stock (Stock)

STANAG 18 Rnd
This particular combination bolsters damage and range statistics significantly, slightly improving the ability to take down an opponent without needing to be right on top of them to score the kill.
The large magazine means players will spend a lot less time reloading and more time dominating close-range duels against other players that may be armed with inferior weapons, making them very easy pickings for the Streetsweeper.
Ideally, this build is perfect when accompanied by a CR-56 AMAX which is famed for being able to deal huge amounts of damage at incredibly long distances. The mobility of the AMAX lets it down in close-range scenarios, which is where the Streetsweeper comes into its own.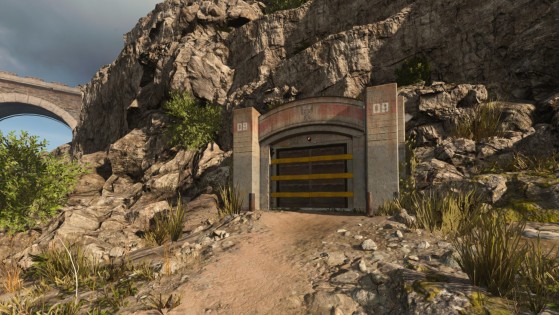 Season 3 as bought in a wealth of map changes but the bunkers still remain.