After your adventure with Lady Dimitrescu, you learn with dismay that a treasure is hidden near the vineyards of the village. However, it is no longer possible to access Lady Dimitrescu's castle. In this guide, we explain how to recover the treasure from the Riverbank Treasure House in Resident Evil Village.
Where can I find Dimitrescu's treasure?
To access the area, you will need to have the crank to access the location of the treasure. If you do not have the crank, we invite you to continue the story of Resident Evil Village and to return later to this guide if you still do not find the solution.
For those who already have the crank, it will be necessary to go to the chalice crossroads and take the Lone Road. You will notice that by going to the right, a drawbridge is waiting to be lowered so that you can reach the other side of the shore. Using the crank, you can lower the drawbridge and use the boat to get to the castle.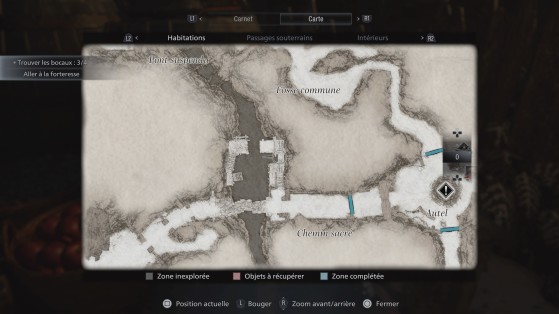 By following the course of the river with the boat, you will come across an unexplored area. Don't head for the drawbridge, but turn your camera to the right and you'll find a small path that leads to a door. And yes, it is this door that will guide you to the Dimitrescu treasure.
How to solve the secret of the treasure room on the shore?
Lady Dimistrecu was obviously addicted to little flame-based puzzles, but luckily we have already taken a tour of her castle to understand the small subtleties.
1st step
Using your pistol, shoot the flaming lamp towards the extinguished torches. Each lit torch will open a door.
2nd step
Now, it will be necessary to light the last torch which is in the room just in front of the flaming lamp and the two pieces. Except that the lamp is not big enough to reach this famous torch. To do this, set one of Dimistrescu's monsters on fire and make him come towards the torch.
Note: The monster may die in the flames, but don't panic, an unlimited number of monsters will respawn if you fail.
What to do with the Golden Lady Statue
The figurine is very beautiful, but it will not be of much use to you. Nevertheless, the Duke will be happy to buy it from you and in view of its great value, its price in lei will be substantial.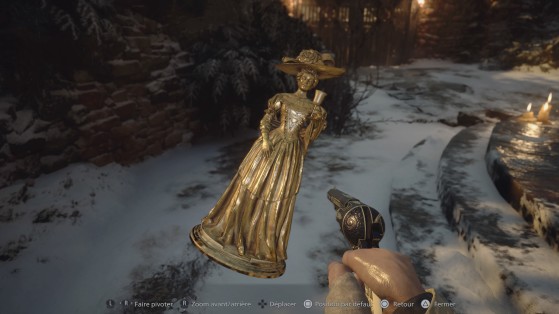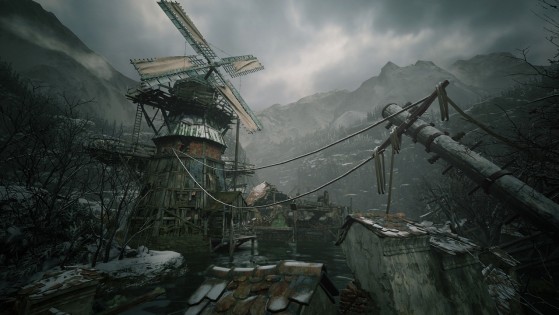 The next chapter in our complete Resident Evil Village walkthrough sees us head to the Reservoir to take on Moreau.