Season 4 of Warzone is underway and as part of the new season, developer Raven Software has added a wealth of content into the immensely popular battle royale. Coinciding with the cutscenes that were released prior to the start of the season, a number of satellites have crashed down across Verdansk.
Alongside the larger satellites which are new points of interest on the map, smaller satellites fall over the course of a match and as a reward for capturing them, players can obtain an Armored Truck complete with a controllable turret.
Find out how to earn a truck along with how to upgrade it with a number of customizable options below!
How To Get An Armored Truck In Warzone
The process of acquiring an Armored Truck is surprisingly simple. The first step is to keep eyes on the skies for any of the smaller Satellites that fall to the ground during a match.
Once players have found a Satellite Cache, capture it in a similar fashion to a Recon contract. Once captured, players will have the choice of earning an Advanced UAV or an Armored Truck. Select the Armored Truck and call it in just like a Loadout Drop.
Next, head to the back of the trailer where a Buy Station is located. Rather than the usual Killstreaks that are on offer, a range of upgrades can be purchased. Find a full list of available upgrades below:
Refill Trophy - $2500

Repair Armored Truck - $1500

UAV - $4000

Trophy System - $3000

Heat Resistant Barrel - $3000

Heavy Armor - $2000

Armor Box - $6000

Munitions Box - $4500
The upgrades are varied, with each of them possessing extremely useful properties that will improve the versatility of the Armored Truck even more.
Is The Armored Truck Good?
The short answer is yes! The Armored Truck is arguably the best vehicle to be using in Season 4 of Warzone thanks to the ability to eliminate opposition with the mounted turret or by simply running them down.
It may take some time to secure the Satellite Cache but the reward of earning the best Warzone vehicle certainly outweighs having to wait to capture it.
Considering that many players are deeming them to be overpowered, there's every chance Raven Software will implement some form of changes in the not-too-distant future.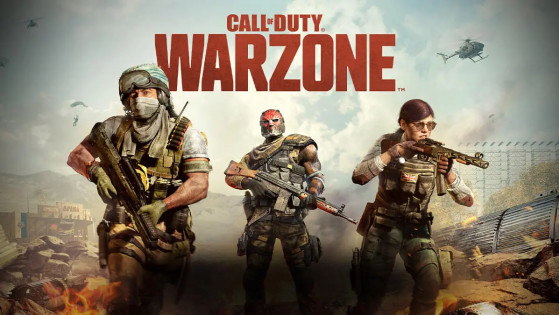 Warzone Season 4 is underway! Within the patch notes, Raven Software has outlined some huge changes that will be arriving at some point during the current season.