After what has felt like an eternity, Season 4 of Warzone is officially underway, much to the delight of players and fans that have been anticipating the start of the season for several weeks.
Season 4 has bought in a wide range of changes to the battle royale, including the addition of Satellite Crash Sites as new points of interest, new Operators to obtain, and another dose of weapon balancing in order to maintain some kind of balance.
One major announcement that may have flown under the radar of many is that Warzone developer Raven Software intends on making a huge adjustment to the time to kill (TTK) across the board.
Here's everything we know about the change and when players can expect it to be implemented.
Warzone Season 4 Time To Kill Changes
Alongside the recent wave of weapon tuning affecting several of the weapons that are considered to be a part of the metagame,Raven Software unveiled that "sweeping balance changes" are on the horizon.
"In a future patch, we will be making sweeping balance changes to Weapons. Let us take a moment to discuss the philosophy behind that decision. At a high level, Warzone is a game about engagements. The more time we allot to mechanical and strategic expression within engagements, the higher the 'skill ceiling' and the longer our personal journey of mastery. We believe the frequency of those engagements and how we navigate them heavily contributes to the overall level of fun," the developer stated.
"We want to enable more escapes from impossible situations, moments of finesse, epic outplays, and opportunities to flex exquisite marksmanship. Due to some Weapons being far more lethal than others in their class, we feel a reduction in the efficacy of those outliers is necessary. We expect these changes will bring the average Time to Kill up by approximately 60 to 100 milliseconds. These changes will not only increase the overall capacity for skill expression, but should also introduce some Weapons into viability that have not yet had a chance to shine."
Warzone TTK Update Release Date
Raven Software has yet to reveal an exact date as to when these changes will be implemented into the battle royale, but considering the developer has revealed initial details, it can't be too long before they are launched.
We expect the changes to arrive before the end of Season 4 at the earliest.
How Will The Changes Impact Warzone?
For some players, the news that a huge change to the Warzone TTK will be well received. Many think that it is far too fast and limits the opportunity for players to fight on a more level playing field.
While that sounds like a positive, the changes could lead to a huge shift in the existing meta, which has been relatively stable for the past few months. Could such drastic changes lead to specific weapons dominating the streets of Verdansk and Rebirth Island once again? We will have to wait and see.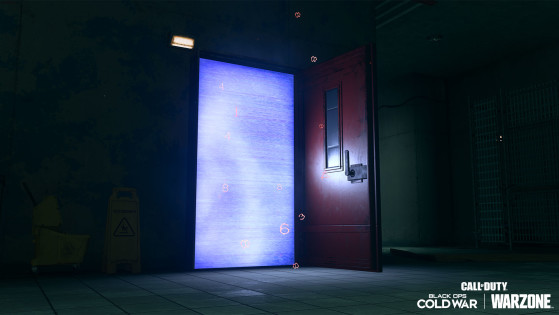 Season 4 of Warzone is underway. One of the new additions to the battle royale are the Red Doors which have been rumored to arrive for some time. But what exactly do they do?