Season 4 of Warzone is in full swing and as part of the new season of content, there are a variety of new weapons to select from the weapon arsenal that expands on a regular basis thanks to updates from Raven Software and Activision.
Alongside the new Operators, new points of interest, and the addition of the Red Door fast-travel system a new light machine gun (LMG) has been introduced into the battle royale, much to the excitement of players.
The MG 82 features a rate of fire that is one of the highest in the entire game along with incredible versatility thanks to the various attachments that can be equipped in order to further improve levels of performance on the battlefield.
But what are the best attachments to use? Find out along with the best MG 82 loadout for Warzone below!
Best Warzone MG 82 Attachments
This set of attachments enables players to easily control this powerful LMG thanks to improvements in recoil and mobility levels.
Muzzle: Agency Suppressor
Barrel: 16.4" Task Force
Optic: Axial Arms 3x
Underbarrel: Field Agent Grip
Ammunition: 125 Rnd Mags
When it comes to improving bullet velocity and output of damage, there are very few attachments that come close to the Agency Suppressor and the Task Force barrel. With these two attachments equipped, it is very easy to take on mid-range and long-distance duels.
The fast fire rate does cause high levels of recoil, making the MG 82 extremely difficult to control. In order to tame the recoil, we selected the Field Agent Grip to improve accuracy and control.
Lastly, no Warzone loadout would be complete without a huge magazine. We went with the 125 round mags in order to give players the ability to unleash an unrelenting wave of gunfire that is incredibly difficult to evade.
Best MG 82 Warzone Loadout
With the attachments equipped and ready to dominate the opposition, it's time to focus on the rest of the loadout which is equally as important.
Perks
Perk 1: Double Time
Perk 2: Overkill
Perk 3: Amped
This set of Perks differs slightly from the usual combination. Double Time increases the length of Tactical Sprint, enabling players to navigate the streets of Verdansk and Rebirth Island at a faster speed.
Overkill grants the ability to use two primary weapons in the same loadout. We recommend equipping the LC10 SMG as a mobile secondary for those close-quarters situations.
Lastly, we selected Amped. The increase in weapon swap speed can often be the difference between being well-equipped for the situation or being sent to the Gulag because of an inappropriate weapon choice.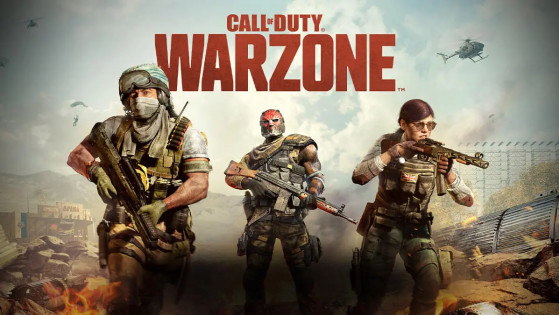 Warzone Season 4 is underway! Within the patch notes, Raven Software has outlined some huge changes that will be arriving at some point during the current season.