Season 4 of Warzone is well underway and as part of the latest season of post-launch content, Raven Software has introduced a brand-new game mode alongside the new weapons, Operators, and points of interest. The new game mode known as Payload may seem familiar to those that have played Overwatch.
Featuring two huge teams in action, Payload is an excellent alternative to the standard battle royale modes that are a staple of Warzone. Raven Software is no stranger to adding unique game modes into Warzone on a regular basis. Thanks to weekly playlist updates, a variety of modes appear and disappear on a regular basis in order to maintain some kind of diversity when it comes to the Warzone playlists on offer.
In this guide, we've found some tips and tricks that will guarantee a Payload victory.
What Is Payload In Warzone And How To Win
As mentioned above, Payload in Warzone bears many similarities to the mode that features in Overwatch but to make it fit into the Call of Duty style, a few tweaks have been made.
Two teams of 40 battle it out in a race to escort the Payload to its destination. The first team that is able to do so is the winner. Unlike other iterations of Payload, Warzone players can place a range of obstacles and barriers in the way of the Payload in a bid to halt its progress along the line.
The initial concept of the game mode is relatively simple but in order to move the Payload, it requires plenty of teamwork in order to defend it from the opposition.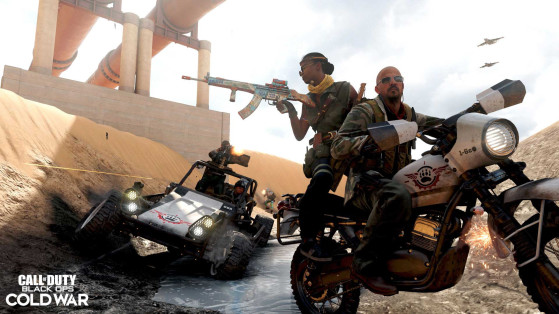 Tips And Tricks For Warzone Payload
Considering that Payload is one of the very first objective-based modes to feature within the battle royale, players must modify their style of play from regular battle royale action in order to achieve success.
Here are some handy tips and tricks that will put your team on the road to victory.
Play The Objective
This may seem like an obvious tip to succeed in Payload but it's surprising to see how many players will focus on scoring kills rather than helping the team complete the task at hand. It is tempting to roam around the map and slay some unsuspecting opposition but playing the objective is the only way to win.
Protect The Payload
If there is already a handful of teammates standing on the Payload, patrol the surrounding area in order to maintain control of the objective. Eliminating any opponents attempting to launch an offensive attack onto the Payload is a crucial role to play and even though it doesn't directly involve standing near the objective, it is a key to success.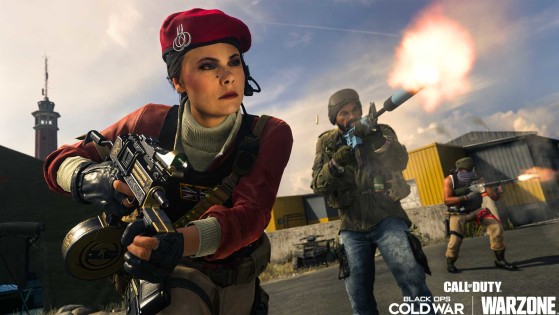 Despite Season 4 of Warzone being in its early stages, players have rediscovered a glitch that sees opponents turning invisible, much to their annoyance. Find the reasons why and when it will be fixed in this article.