Grand Theft Auto: The Trilogy - The Definitive Edition is coming soon, and there'll be a whole host of things to do. 
While GTA: Vice City is a sizeable game already, this new edition adds 13 new achievements and trophies for players to sink their teeth into for a total of 43. 
Here's the full list of GTA: Vice City trophies and achievements, as well as their completion criteria.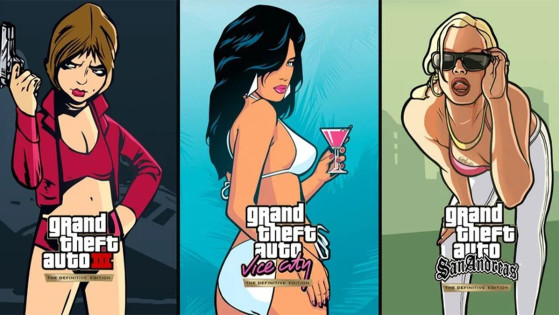 Grand Theft Auto: The Trilogy - Definitive Edition brings together the three classic 3D GTA games that kicked off a monster franchise - GTA 3, Vice City, and San Andreas. Here's what we know about the titles, including price, release date, and what upgrades have been made.
Grand Theft Auto: The Trilogy – The Definitive Edition
GTA: Vice City: Complete list of trophies & achievements

Born in the 80's
Listen to all music stations at least once.

Running Rampant
Complete Vigilante mission level 12.

Iron-y
Kill the property developer with a Golf Club during "Four Iron".

Not my First Time
Complete mission "G-Spotlight" without falling from the rooftops.

One is Better Than Two
Perform a 30 second wheelie.

Point A to Point B
Drop off 25 passengers driving the taxi.



Bull in a China Shop
Cause $1,000,000 in property damage.


Salutations My Little Friend
Use the M4 to take out Diaz during the mission "Rub Out".

Catch Me if You Can
Achieve a six-star wanted level.

Somebody Call the Wambulance?
Complete Paramedic Mission level 12.

Greasy Palms
Use a police bribe to reduce your wanted level.


Keepie-Uppy Okie Dokie
Earn a high score of 5 with the Keepie-Uppy Beach Ball.

Gun for Hire
Complete all assassination contracts.

I'm Famous!
Earn the Stuff of Legends media attention rank.

Don't Need Roads
Hit max speed in a Deluxo.

Daredevil
Complete 36 unique jumps.

Legal Counsel
Complete the "Riot" mission.

Life of the Party
Complete the "All Hands on Deck!" mission.

South American Connection
Complete the "Supply & Demand" mission.

Big Heat from Little Havana
Complete the "Trojan Voodoo" mission.

Chauffeur
Complete the "Publicity Tour" mission.

Tommy Two-Wheels
Complete the "Hot Tied" mission.

Grand Theft Auto
Retrieve every wanted vehicle at Sunshine Autos Import Garage.

Bloodstained Hands
Earn the Butcher criminal rating.

Take the Cannoli
Earn the Godfather criminal rating.

Mischief Managed
Complete the "Keep Your Friends Close..." mission.

Chopper'd Up
Kill all hostile NPCs during the mission "Demolition Man" using the RC chopper's blades.

City Sleuth
Find 100 hidden packages.




Retro Lewk
Wear every outfit in the game at least once.


Break it Up
Cause $500,000 in property damage.



Vice Vice Baby
Complete the Cherry Popper dealer subgame.

Baked Distractions
Highjack the tank without alerting the army first, during "Sir, Yes Sir!".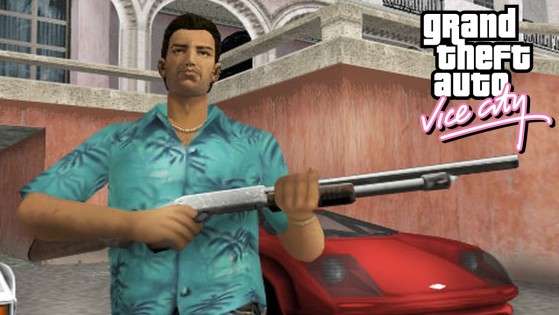 A varied arsenal of weapons awaits you in GTA: Vice City, and having access to it all will help you wreak havoc, have fun, and complete missions more easily. Here is the full list of weapons, where to find them, and how to use them.