Not sure which path to take to reach the Catacombs boss room at the foot of the cliff on Elden Ring? In this guide, we lead you to the fastest way to engage the lever and thus reach the boss.
How to open the Catacombs boss door at the bottom of the cliff?
This catacomb has several floors, including a basement that you shouldn't forget to visit to recover the Talking Noggin: Great. Below, you can find the complete path to reach the lever of the catacombs.
Once you have taken the elevator, you will have to go to the right, then take the stairs which will be on your left and finally take the corridor on the right after the stairs. Pay attention to the multiple gargoyles on your way, some will try to backstab you.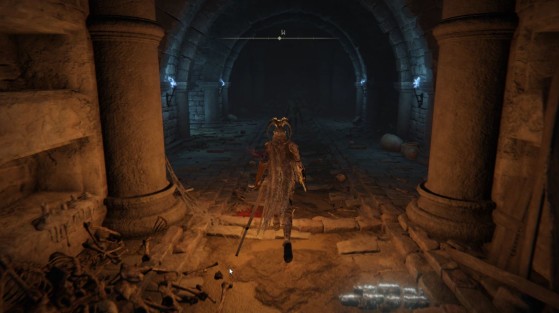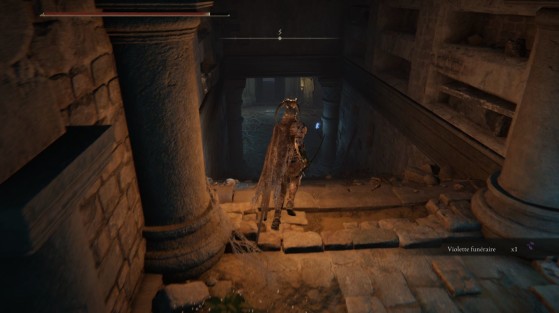 After passing through the closed boss door, drop down below to get to the basement of these catacombs. At the bottom, you will come face to face with giants, so take them down one by one to avoid dying from these monstrosities. In the corridor located north of the basement, you can find the talking Caboche: formidable .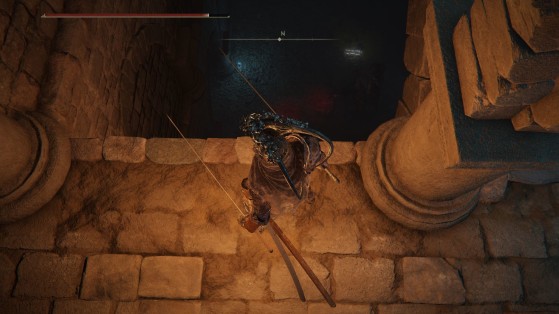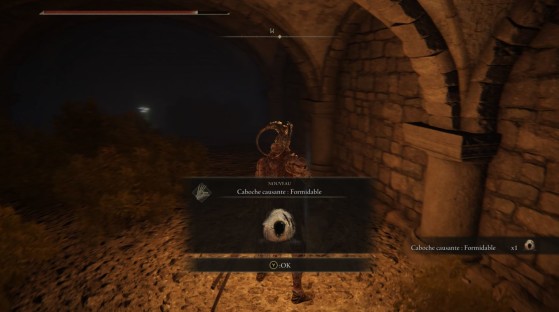 Once the talking noggin is in your pocket, you can then head east to take the central corridor which will lead you to another giant that you can kill using the slab on the ground which will send arrows to him. Go twice, he won't budge and let himself be killed without flinching.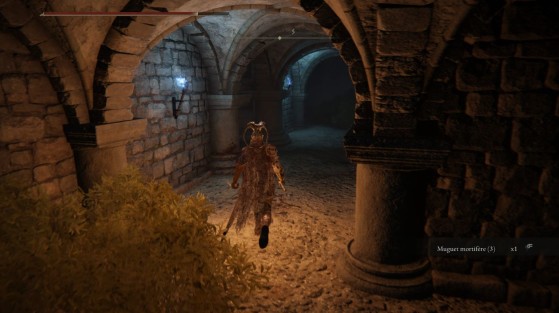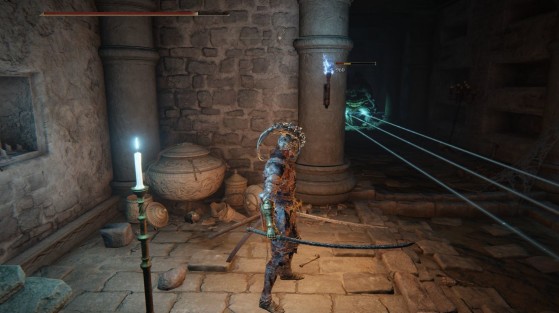 After defeating the giant, you will come across a ladder that you will have to take. Once at the top, defeat the giant located just opposite the altar and then retrieve the Ashes of Page . Once done, take the corridor behind you can activate the lever then opening the door of the boss.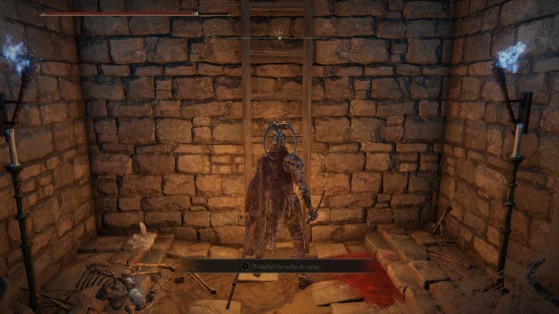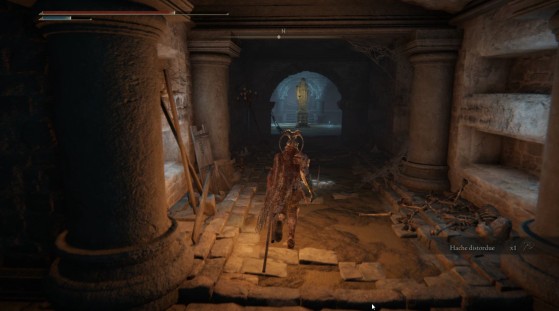 You just have to drop down on the stairs, go up and then naturally reach the boss room by following the corridor.
What about the rest of the catacombs?
If you choose to continue down the hallway instead of dropping down below (just past the boss room), you will be able to go to an optional area of the dungeon that is blocked by a wall of mist. By entering a key-blade stone you will be able to collect the Helm-Mirror Nokrien . Also note that you can collect deadly lily of the valley during your ascent. Apart from this piece of equipment, there are no other items to collect within the upper part of the catacombs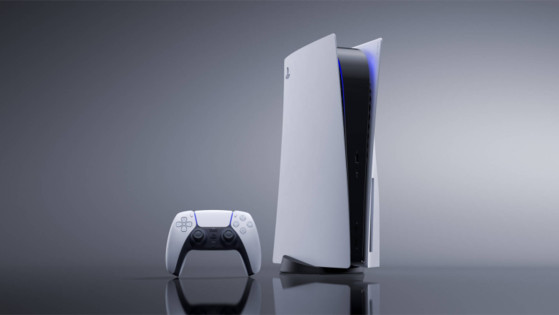 Sony announces a substantial price increase for its PlayStation 5 in many territories, including Europe. A particularly complicated economic context for the Japanese manufacturer would be the reason for this increase.