If there is news that makes you smile, this is not one of them: without warning, Sony PlayStation is posting on its official blog this morning that the price of the PS5 will be raised in certain territories, including Europe. So, if you're trying to get hold of the machine over the next few weeks, expect a hefty bill.
The PlayStation 5 at the price of 550€ in Europe
The ticket announcing the price increase is not accompanied by any date of application of this new grid for the two consoles of the PS5 family. No indication of a possible return to normal of the recommended retail price is communicated, however here is what price you will (perhaps) be able to get a PlayStation 5 soon.
PS5 price in France
PS5 with Ultra HD Blu-ray disc drive – €549.99

PS5 Digital Edition – €449.99
The global economic environment is a challenge that many of you are no doubt familiar with around the world. We are seeing high global inflation rates, as well as unfavorable monetary trends, which are impacting consumers and creating pressure on many industries. Due to these difficult economic conditions, SIE has made the difficult decision to increase the recommended retail price (RRP) of the PlayStation 5 in certain markets in Europe, the Middle East and Africa (EMEA), Asia - Pacific (APAC), Latin America (LATAM), as well as Canada. There will be no price increase in the United States.
A difficult economic context
According to Sony's press release, it was the particularly complicated global economic context for many sectors that prompted them to make this decision, which should not be without repercussions on their image, or even on machine sales. With a price of €550, the PS5 is dangerously close to the price of the PS3, sold for €600 when it was released and which was surely the brand's worst console launch. This time the demand is there, but we are still in this post-pandemic period which does not allow manufacturers to provide enough machines to fill it . Sony's blog post confirms that their priority remains to deliver as many consoles as possible.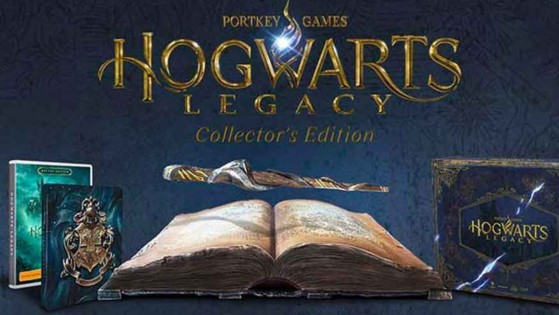 The Collector's Edition of Hogwarts Legacy Hogwarts Legacy has just been officially revealed via an unboxing video. Here's when the pre-order will open, what's in this ultimate fan box, and how much it will cost.