Here's everything you need to know about the Dallas Fuel franchise.
Current team

Timo "Taimou" Kettunen
DPS
Widowmaker, McCree, Roadhog, Soldier 76, Sombra
Pongphop "Mickie" Rattanasangchod
Flex
Brigitte, D.Va, Roadhog, Zarya

Jonathan "HarryHook" Tejedor Rua
Support
Lucio, Mercy, Ana, Soldier 76, McCree

Dylan "aKm" Bignet
DPS
Soldier 76, McCree, Widowmaker, Pharah, Zarya

Min-seok "OGE" Son
Tank
Winston, Reinhardt, Orisa

Benjamin "uNKOE" Chevasson
Support
Zenyatta, Ana, Moira

Won-sik "Closer" Jung
Support
Mercy, Lucio, Ana

Zachary "ZachaREEE" Lombardo
DPS
Sombra, Tracer, Genji, McCree, Widowmaker

Lucas "NotE" Meissner
Flex
D.Va, Zarya, Roadhog
History
The Dallas Fuel, which was part of the inaugural season, was launched on October 5, 2017. In November 2017, the team signed a contract with the Jack in the Box brand, which became their official sponsor.
The flame name and logo refer to the historical importance of the energy sector to the City of Dallas. In addition, the team's colours are based on the nickname of the EnVyUs team's players, the "Boys in Blue".
The Dallas Fuel are owned by Team EnvyUs and the Hersh Interactive investment structure.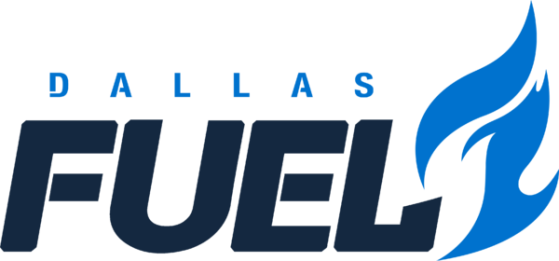 Announcement trailer
Ranking
incoming
Team's skins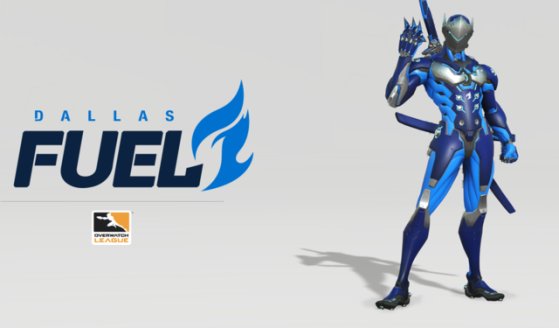 Official jerseys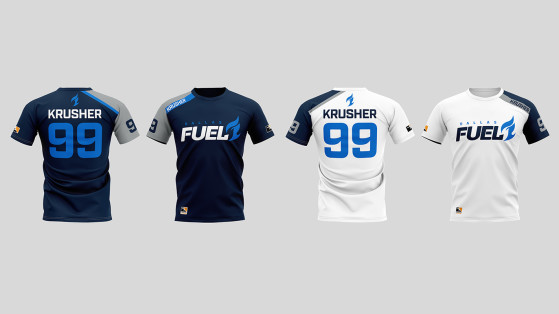 Written by Jean-Vincent "Durvil" Cannata. Translated from French by Millenium.us.org.