RunAway has announced that it will no longer compete in Overwatch. The organisation's founders, Dae-hoon "Runner" Yoon and Hyun-Ah "Flowervin" Lee explained in a stream that, besides financial peril due to the ongoing COVID-19 pandemic, it had become increasingly difficult to manage the team.
It is unsure what will happen to the spot RunAway had in the Overwatch League's Contenders competition. From the first season of Contenders 2018 onward, the team had been playing in the league, becoming a talent factory for the main league.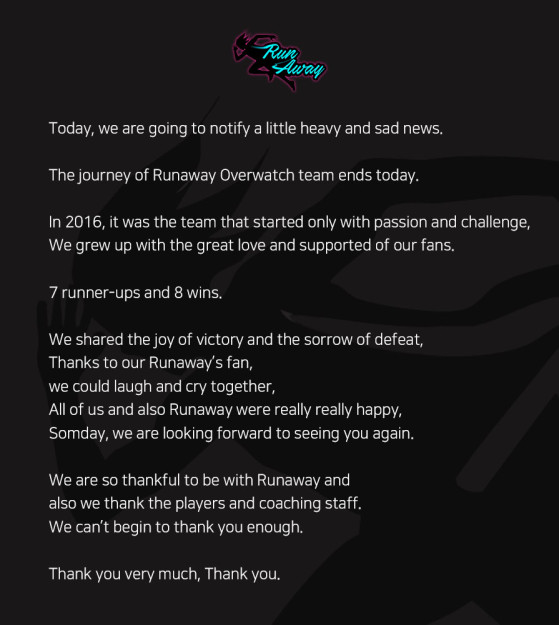 Shortly after its inception in 2017, RunAway grew into one of the most beloved organisations within the competitive Overwatch scene. With their characteristic pink jerseys, the team entered OGN's APEX competition and quickly rose in the ranks. Despite their popularity, the team did not participate in the Overwatch League.
As the organisation grew it even tried to apply for a franchise slot in the LCK, the South Korean League of Legends League, but to no avail.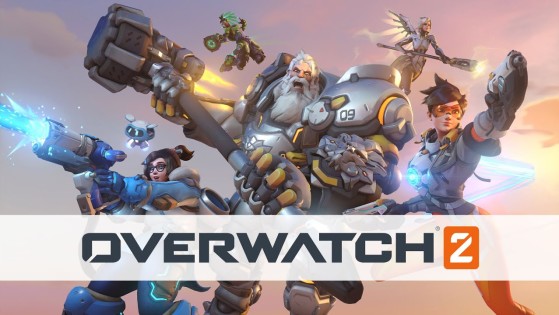 e3
Sombra and Baptiste from the original Overwatch have a brand new design. Have a look at them here.